How to earn money using your phone? Are you looking for earning money in the easiest way? Well you are in the right article. This will teach you how to achieve your goal in earning money fast.
I don't guarantee you will become rich fast. But this is the easiest way you can earn money by just using your phone. Their is a referral link here:
If you will use the referral code then you will receive 50 points instantly by just registering on the site. The site is FEATUREPOINTS.
You can click the button above and use my referral to earn fast points. Then you can check the steps below on how to signup and earn your first income.
The Steps to Join Feature Points
I have created a desktop version and mobile version to join this awesome site and which you can earn as many as you want. This are the steps.
Desktop Version Step by Step Guide
The first thing to do is to sign up in the website. You can click the button below so you can enter your valid email address.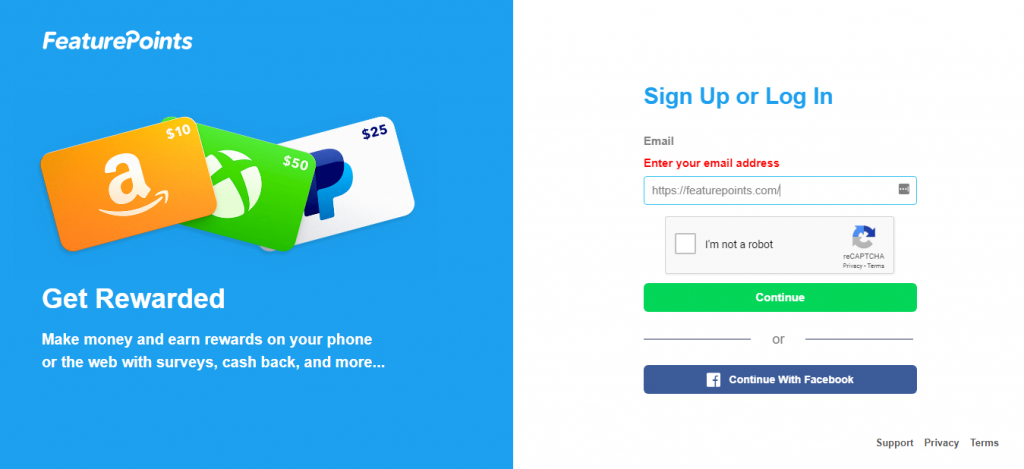 The next step after you entered your username/ email and password is the welcome message of the site. You can read all the privacy and settings of the website then after that you will click "Agree and Continue".
After clicking the agree and continue you will be redirected to your dashboard where you can see the 50 points that you have receive by using my referral code. Click the button bellow now!
In this part you can also see everything on your dashboard. The section where it says Earn Points is basically the section where you can earn many points by just taking a survey, or downloading applications or sharing with your friends and Joining contest.
If you will join a contest the prize is like 120,000 points. That's a lot of points and cash. But I will tell you it is hard to win in contest.
You can also spend this points via Giftcards or Cash or Bitcoin. Normally what i will do is converting this points into cash and send it to Paypal.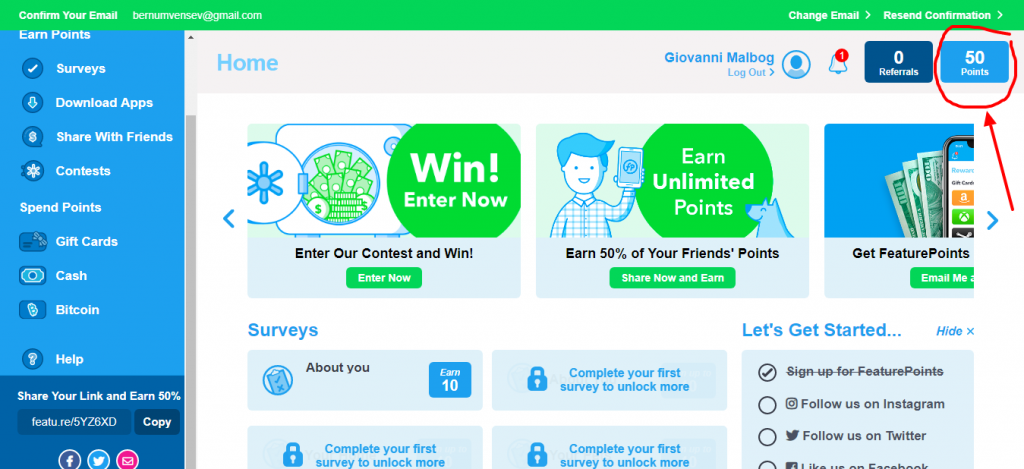 After checking in your dashboard, you need to check your valid email for the confirmation of your email to the website. Really easy right.
Mobile Version Step by Step Guide
When you are using your mobile, the process are still the same. Click on the button below to join.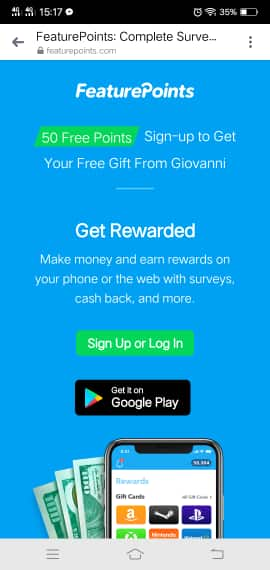 This is the part where you will enter your email.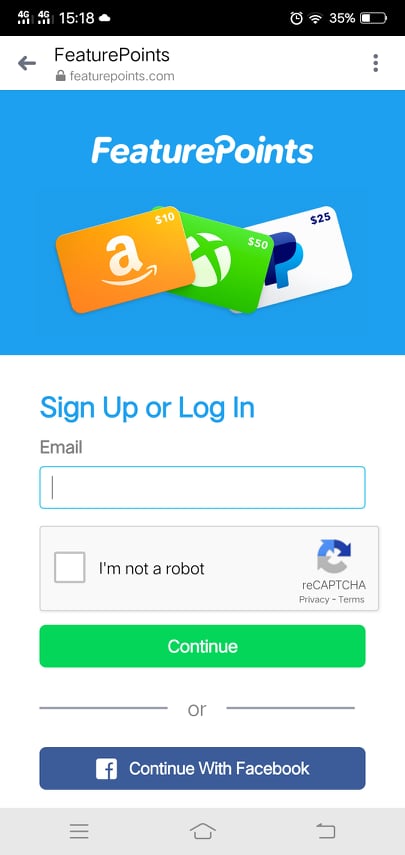 After entering your email address you can fill up the form and then proceed to the next step.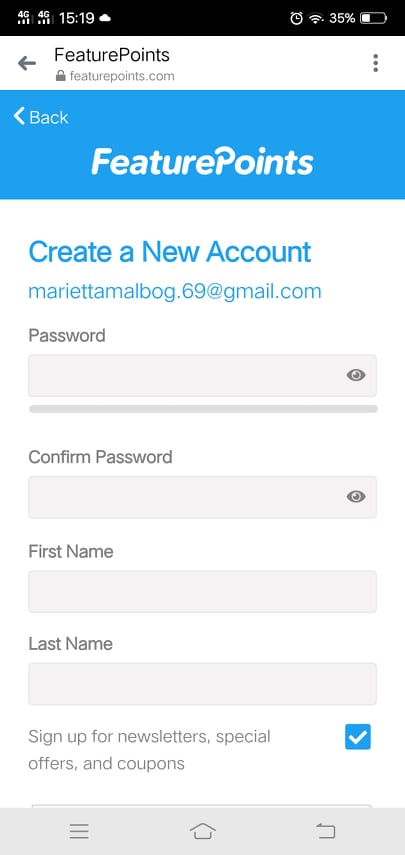 You need to accept the privacy policy. click accept and continue.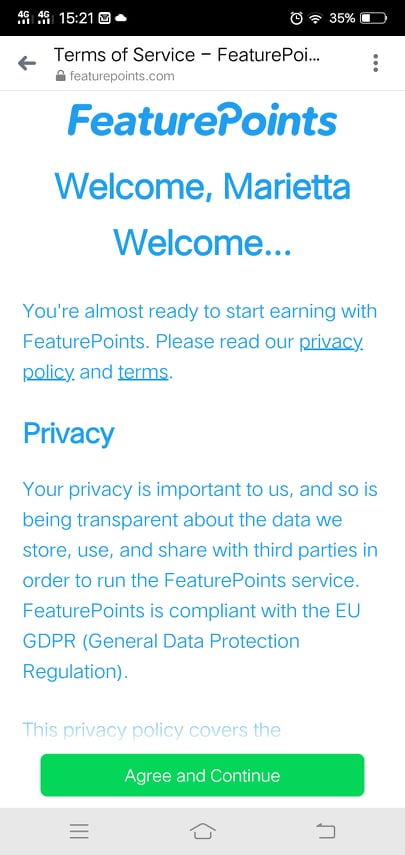 after that you can click finish or refresh the page. and you will be redirected to the dashboard.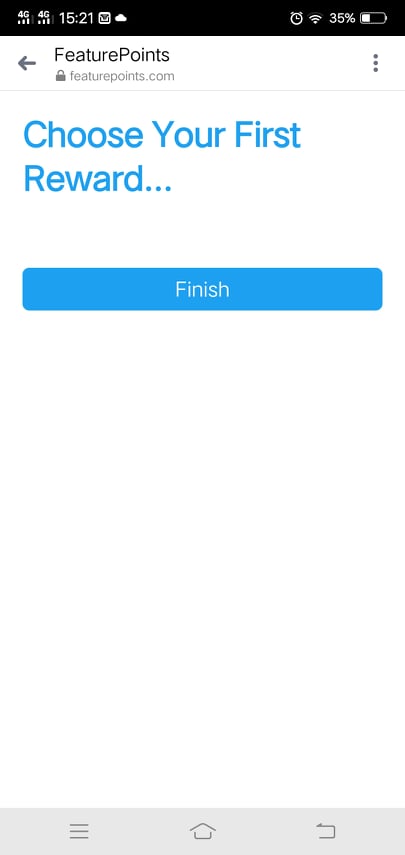 Be sure to confirm your email address. Go to your valid email address in your inbox and click confirm.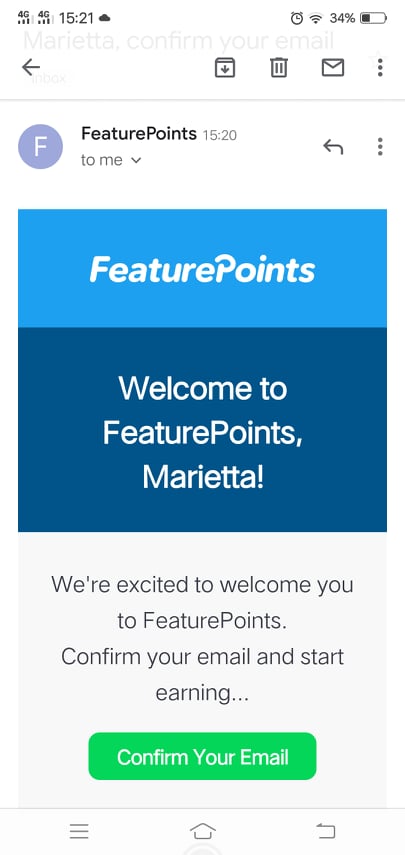 After that process you are all ready and setup to earn rewards on your phone or desktop.
Rewards to Receive in Paypal
Well inorder to check out the points on your dashboard you need to have:
3000 points = $5
6000 points = $10
15000 points = $25
30000 points = $50
60000 points = $100
120000 points = $200
300000 points = $500
600000 points = $1000
Hope you enjoy this post and let me know in the comments section if you have successfully withdraw the points. I will also attached here my payments.
Please share this article in your social media so we can help the other enjoy this opportunity. Thanks!
Cheers,
Mr.G