As an accounting firm, you know the importance of numbers and being able to crunch them quickly and accurately. But when it comes to marketing your firm, you may not be as confident. After all, marketing is more of an art than a science, right?
With the right digital marketing strategy in place, you can attract new clients and grow your business – and it doesn't have to be expensive or time-consuming.
Here are three digital marketing tips for accounting firms: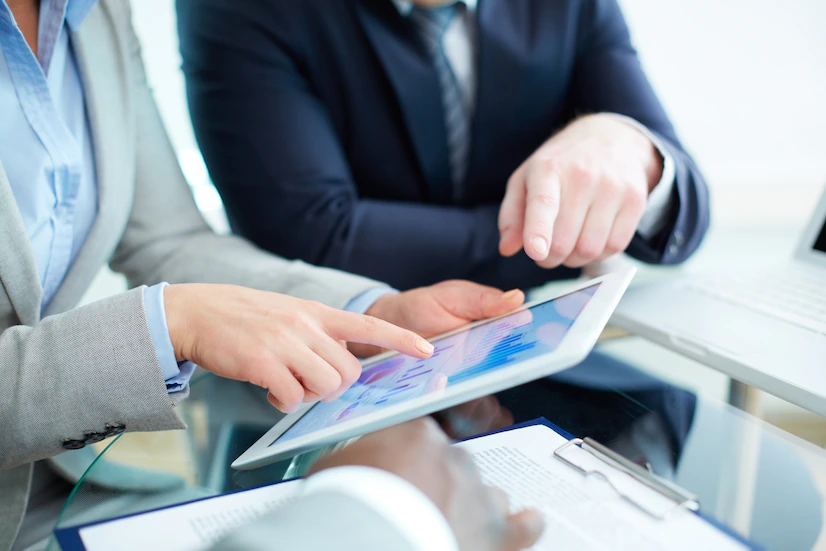 1. Get found online with SEO
Search engine optimization (SEO) is all about making sure your website appears as high up as possible in search results when potential clients are looking for accounting services.
There are a few key things you can do to improve your SEO, such as;
– Targeting the right keywords:
Use relevant keywords on your website and in your content to help search engines understand what your site is about and match it with relevant searches.
– Optimising your website:
Make sure your website is fast, mobile-friendly, and easy to navigate.
– Creating quality content:
Publish blog posts, infographics, and other types of content that will help you attract attention and get links back to your site.
2. Reach new clients with PPC
Paid advertising can be a great way to reach new clients, and there are a few different options to choose from, including pay-per-click ads.
With PPC, you can create ad campaigns that target specific keywords and appear in search results when people search for those terms. When someone clicks on your ad, they're taken to your website, and you only pay when someone actually clicks on your ad.
3. Stay top of mind with email marketing
Email marketing is a great way to stay in touch with past and current clients, as well as potential new ones. It's also an effective way to promote new services or special offers, and keep your firm top of mind.
There are a few things to keep in mind with email marketing, such as;
– Make sure you have permission to email your list:
You should only be emailing people who have given you permission to do so.
– Keep your emails relevant and interesting:
Don't send out emails just for the sake of it – make sure they're packed with useful information or promotions that will actually interest your target audience.
– Measure your results:
Use metrics like open rates and click-through rates to gauge how successful your emails are and make necessary adjustments.
Digital marketing can be a great way to grow your accounting firm – and these tips are just the beginning. For more help, contact a digital marketing agency that specialises in working with accounting firms. They can create a customised plan that fits your budget and helps you achieve your specific marketing goals.
SEO, pay-per-click and email
SEO, pay-per-click (PPC), and email marketing are all great ways to reach new clients and grow your accounting firm. However, it's important to keep a few things in mind when using these digital marketing strategies, such as making sure your website is optimised for SEO, targeting the right keywords with PPC, and creating interesting and relevant emails. A digital marketing agency that specialises in working with accounting firms can help you create a customised plan to grow your business.
The same may be said for accounting firms; They are recognized as a vital service to many organisations and individuals. But how can one distinguish oneself from the hundreds of thousands of accounting firms out there? The solution is straightforward: embrace the digital marketing race.With marketing and advertising moving to the digital world, it's time for accounting firms to follow suit in order to effectively market their brand. 
Some of the most useful digital marketing ideas for accounting firms;
Tip 1: Show Your Genius through Blogs and Social Media
What's the purpose of being the best accounting company in Singapore if no one knows it? You should be enthusiastic about sharing your abilities and knowledge with others as a professional in a specialised area.Consumers are seeking organisations that can give them important information before they interact with them.
To put it another way, don't be scared to flaunt your intellect on blogs and social media.You're demonstrating to customers that your firm has the understanding needed to fulfil their demands by sharing bookkeeping suggestions or methods to save money during tax time. Simply remember that content that is helpful equals a greater degree of trust, and content that isn't as beneficial equals a lower level of trust.
Tip 2: Email is Your Best Friend
Despite their long history as a digital marketing technique, email campaigns and blasts may surprise you how much help they are. Email campaigns are not only beneficial for attracting new clients but also for nurturing existing ones. When someone has completed doing business with a firm, no one likes to feel forgotten about.
Emails are wonderful for keeping customers informed throughout the process.Emails allow clients to know that you are still committed to meeting their needs after they have placed an order. Maintaining a consistent line of communication ensures excellent rapport with your customers, resulting in good word of mouth and, yes, more clients.
Tip 3: Provide Access to Your Services Anytime, Anyplace
The average person is always on the move, it's been said. Who has time to sit at a computer and research accounting firms when there are so many other things to do? It is critical that you invest in mobile-compatibility so that your information may be accessed by clients no matter where they are.
An attractive website, emails that are fully responsive on smartphone and tablet platforms, cloud-based accounting software, and more. You're enhancing your chances of being discovered when people are at the gym or getting a cup of coffee by creating mobile-friendly content.