LinkedIn can be a powerful networking tool for your business. It can help you connect with potential customers, partners, and employees. But what do the different degrees of connection mean on LinkedIn? And what is the best way to use them to benefit your business? In this blog post, we will explore the different degrees of connection on LinkedIn and what they mean for you and your business.
First, let's start with understanding what LinkedIn connections are. LinkedIn connections are people who you have either worked with in the past or who you know through your professional network. You can view your connections by going to your profile and clicking on the "Connections" tab. From there, you will see a list of all of your first-degree, second-degree, and third-degree connections.
So what do these different degrees mean? First-degree connections are people you have a direct connection to, such as someone you work with or who went to school. Second-degree connections are people who are connected to your first-degree connections. For example, if you have a friend connected to someone who works at a company you are interested in, that person would be a second-degree connection. Third-degree connections are people who are connected to your second-degree connections.
Now that we've explained what the different degrees mean, let's discuss how you can use them to benefit your business. One way to use LinkedIn connections is to find potential customers or clients. If you are looking for new customers, start by searching for first-degree connections who work in the industry or field you are targeting. You can also search for second and third-degree connections who work in the same industry or field.
WHAT DO 1ST, 2ND, AND 3RD MEAN ON LINKEDIN- UNDERSTANDING CONNECTION DEGREES
If you're looking to network with other professionals and find top talent, LinkedIn is the social media platform for you. With over 500 million users, it's one of the most popular sites for business leaders, recruiters, and startup founders. Networking is a key soft skill that can help propel your career forward, no matter your industry. So why not start networking today on LinkedIn?
Contrary to popular belief, LinkedIn isn't simply a place to display your CV. It's also a means of developing relationships and building networks. You can't do either of these things without being active on the site. A strong network may help you identify potential opportunities early on. In addition, LinkedIn values networking by establishing levels of connections. For sales prospecting, there is no better alternative than LinkedIn. On the platform, you may quickly find potential leads with relative ease. However, all users must adhere to certain regulations on LinkedIn.
On LinkedIn, each connection is referred to as a connection. If you seek hard enough, you may discover that a connection's name has the letter "1," "2," or "3" next to it. What do 1st, 2nd, and 3rd signify on LinkedIn? As you conduct searches for sales opportunities, it's vital to know what these numbers represent.
What Does 1st, 2nd, 3rd Mean on LinkedIn?
These are connection degrees in a nutshell. Each connection on LinkedIn is assigned a degree, indicating how close you are to these individuals. This makes connecting with people easy for professionals. Here's what each of your current connections means.
1st Degree Connections
First-degree connections are people you have directly connected with, either because they accepted your invitation to connect or vice versa. You can tell if someone is a first-degree connection by the icon next to their name on LinkedIn, which also appears in search results. First-degree connections can be messaged directly on LinkedIn.
2nd Degree Connections
A 2nd-degree connection is a professional who is linked to your first-degree connections. By clicking the Connect button on their profile, you may send them an invitation to join your network. You can also see whether or not you have any mutual connections with them. InMail is another option for contacting 2nd-degree connections.
3rd Degree Connections
3rd-degree connections are people who your 2nd-degree connections know. You'll see a "3" next to their name in search results and on their profile. It's not always possible to connect with 3rd-degree connections, but if you can see their first and last name, you'll also see the Connect button.
However, If all you can see is the initial of their last name, then you can't connect with them now. But don't worry! You can always shoot them with an InMail instead.
Different Connection Degrees and Visibility
Your visibility on LinkedIn will be determined by the degree of your connection with professionals in the network and your privacy settings. By default, your profile will be viewable to any member who has linked their account on LinkedIn. However, you should know a few things about what your LinkedIn connections can see.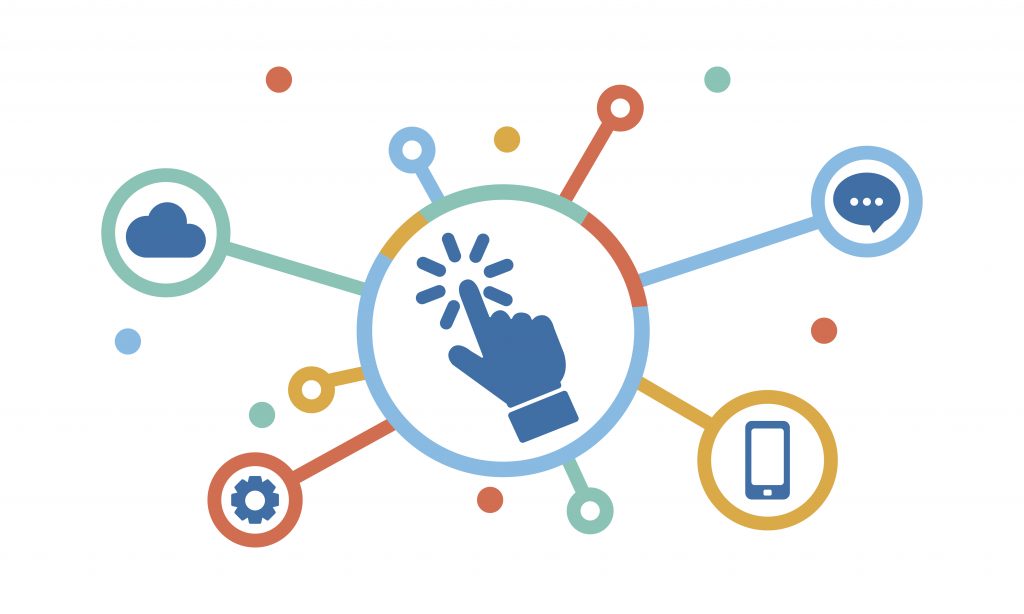 What Can 1st Degree Connections See?
Your personal and contact information is always visible to your 1st-degree connections by default. If you've sent a Connection invitation to any other member on the platform, they'll also be able to view this information. Others may also view this data if you respond to an InMail from someone else (unless you make it private).
What Can 2nd Degree Connections See on LinkedIn?
If you have 2nd-degree connections on LinkedIn, they can see your profile without your contact information. If there's something specific you don't want them to be able to see, go into the Settings of your account and select "Your Connections" under "Who Can See Your Activity Feed." Doing this will give you more control over what is and isn't visible.
What Can 3rd Degree Connections See?
Although your 3rd-degree connections can see your entire LinkedIn profile, they will not be able to access any of your contact information. You can hide certain aspects of your profile from view, but this isn't advisable if you're trying to enlarge your network.
Conclusion:
LinkedIn is an excellent networking site for business connections such as future customers, employers, and partners. Although the levels of connection might be confusing, we clarified them in this blog post. How do you plan on using these different types of connections to help your business? Share your thoughts with us in the comments section!