WPGIO IT SOLUTIONS
SEO PORTFOLIO
I have worked with a variety of clients in various industries, and have helped them achieve success in their SEO campaigns.
Some of the SEO techniques I have used include keyword research, on-page optimization, and link building.
I have also experience with local SEO, eCommerce SEO, and international SEO.
If you are interested in seeing some of my previous work, please contact me and I would be happy to show you what I have accomplished. Other than that you can also check out the testimonials that we have and the before and after results of our SEO Campaigns.
Thank you for your time, and I look forward to hearing from you soon!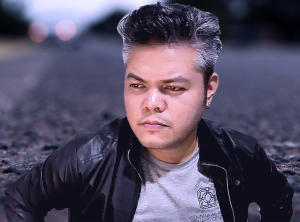 WEBSITE QUALITY AUDIT - PHASE 1
If you are not a search engine optimization expert, a technical SEO audit may appear to be an intimidating and complicated path. Performing an SEO audit without the proper tools and expertise might be tough. Fortunately, several SEO tools available can make the process much simpler and faster.
Here is a list of things you will have to cover in a technical SEO audit.
Website accessibility by Google-bot and people
Checking Robot.txt file
Checking URL structure
SEO friendly URL
Checking website structure
Page loading speed
Check if the site is submitted in Google search console
Check if the sitemap is submitted
Check broken links and 404 errors
Perform Domain Authority check
Page Authority
Responsive design (mobile optimization)
Check if there is Google Penalty
Check for social media on site
Check Call to action button on main pages
Check for title tags on all pages
Check Privacy Policy and Terms of Condition
Check Google My Business
Suggestion and Plan for the first month
And More…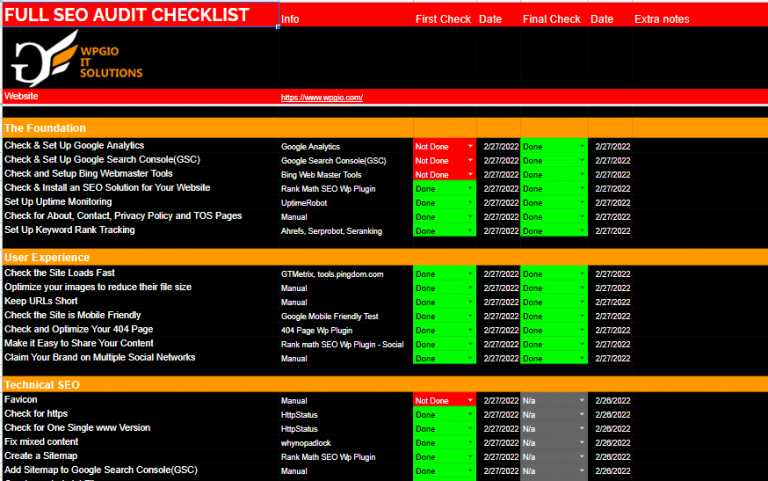 The things that must be optimized in your post or pages are:
The title of your page is one of the most important on-page SEO elements. It should be descriptive and keyword rich. The title should accurately reflect the content of the page.
The meta description is another important on-page SEO element. The meta description appears in the search engine results pages (SERPs) and should accurately reflect the content of the page. The meta description should be keyword rich and entice users to click through to the website.
The URL of a page is also an important on-page SEO element. The URL should be short, descriptive, and keyword rich.
And many more ranking factors to optimize.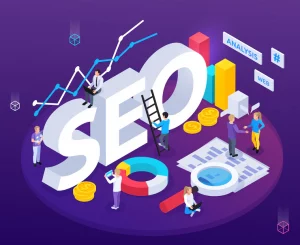 This is the process of how we collect and select which are the best keywords for your websites. So we can develop the content that you can rank in the SERPs.
This is one of the most critical SEO factors. This step could make or break your effort in getting organic traffic. With your target keyword(s), it's simple to follow best practices like creating descriptive meta descriptions to help search engines discover your content.
Remember the golden rule at this stage, avoid keyword stuffing.
You will get an in-depth analysis of the keywords that should be targeted for your business. Not all keywords that have low keywords difficulty with high search volume monthly can increase conversions. We will provide you the best keyword for pages or post.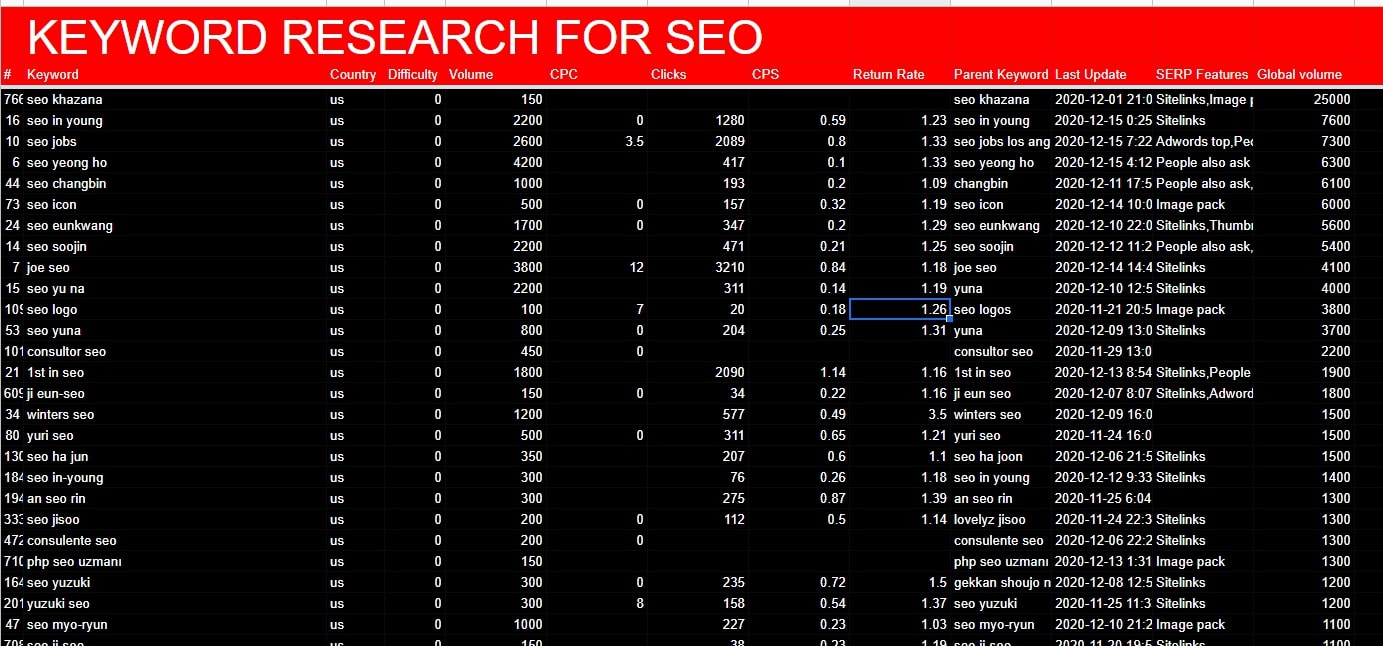 E-A-T stands for Expertise, Authoritativeness, and Trustworthiness. The concept comes from Google's Search Quality Rater guidelines and it became well known after the infamous Medic Update in August 2018. E-A-T is one factor that Google uses to evaluate the overall quality of a web page.
E-A-T is one method Google attempts to ensure that it returns precise, sincere, beneficial details to searchers. Anybody can produce a site as well as release whatever they desire on it. You do not need to be a physician to begin a clinical info site or have a financing level to discuss spending.
It likewise offers an issue for Google. Google intends to make sure that those choices are based on the most credible info feasible.
Google thinks about the knowledge, authoritativeness, and reliability of the private developer of web page material, the web content itself, and the whole site. In Google's eyes, a detailed clinical write-up composed by a knowledgeable medical professional on the Mayo Clinic site is a lot more beneficial than an arbitrary article giving unproven clinical recommendations.
To develop robust authority, companies must execute a link-building and outreach campaign (WHITEHAT SEO ONLY). These are long-term projects, so seeing results will take some time. The great material you've spent so much time creating needs solid backlinks.
Link building is the process of acquiring links from other websites. Links are an important ranking factor for SEO. Link building can be a time-consuming and difficult process. Fortunately, several tools and resources can help with link building.
We can provide you with high-quality backlinks. This includes high PR Web 2.0 relevant links, Authority links, PDF links, EDU links, Wiki links, ShortURL connections, Forum connections, Directories, Profile connections, and more!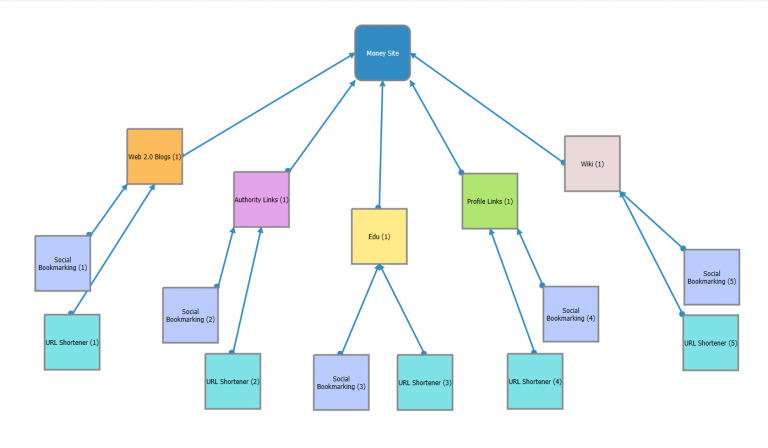 Authority Links
Do you want to rank your site with our dofollow link building method of SEO backlinks from high authority sites?
If yes, then you are in the right place. Here, I am providing you 160 High Quality SEO Backlinks through the white hat link building method, which helps your site for google top ranking.
"Backlinks from 160+ Unique Website from Google News Approved site."
We do work according to the Latest Google algorithms. You know Google index pass link juice only to dofollow backlinks. In 2021 Quantity does not matter the quality of work matters. These potential links will boost your site on Google and provide you with the maximum link Juice that any backlinks could provide.
Verified 160+ SEO Backlinks

100% SAFE White-Hat link building

Tested with the latest Google Algorithm Updates

Links are created 100% manually and with unique IP

High-Quality Backlinks Help to Boost Google Search Results.
Main Features of our Authority Backlinks
SEO backlinks from High Authority Websites

No Profile, Comment, Forum, Sub-Domains
Google News Approved Website
Backlinks status DA 58+
Unique Article 500+ with Images

100% Indexing within 48 Hours (Google Webmaster Tools)
COST
$90 – 30 SEO Dofollow Backlinks 

$180 – 70 SEO Dofollow Backlinks

$360 – 160 SEO Dofollow Backlinks
Citations
Edu Links
Forum Profiles
Social Bookmarking
Profile Links
PDF Uploads
Social Bookmarking HQ
URL Shorteners
Wiki Links
Web 2.0 Blogs
Web 2.0 Profiles
CHECK WHAT OUR CLIENTS HAVE TO SAY
We have a 100% customer satisfaction rate.

I have used Wpgio It Solutions for my SEO needs for several years now. They are always going the extra mile, are great to work with, and have improved my SEO performance 10 fold.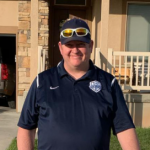 Giovanni is a true professional when it comes to SEO marketing. I've been working with him for the past few months and his expert knowledge & passion for the field shows in his work. Giovanni is able to formulate a custom plan for his clients, explain in layman's terms what he does and why he does it, and execute it with minimal supervision. Highly recommend!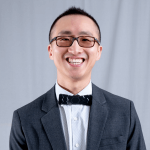 SIMON TAI
REMIXOLOGIST OWNER

Thank you for all these updates. This is very helpful. I really like seeing the Google Search Console Data and all the data for Link Building. This is great!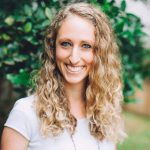 Latest list of sites with
results In 1&2 Months!

:

Listed here are the Google Search Console results and Ahref status.

Before Status Ahref Report:

After Status Ahref Report:


Before Status Ahref Report:

After Status Ahref Report:


Before Status Ahref Report:

After Status Ahref Report:

Before Status Ahref Report:
After Status Ahref Report:


Before Status Ahref Report:

After Status Ahref Report:
Before Status Ahref Report:

After Status Ahref Report:








Already optimized more than hundreds of Local SEO Businesses. Doing on-page and off-page optimization. Together with Google my Business optimization.
Helped them gain more traffic on their website and increase calls/customers.