Wpgio SEO Services – I work with brands and business owners to help improve their organic search engine visibility and increase their overall leads & conversion using ethical white hat SEO.
What can I do for you?
I can do SEO Audit for free.
I can show you what we need to improve based on the technical issues that are present on your website.
Can do an in-depth Keyword Research for your content development plan.
I can manage/train your content team to produce engaging pieces of content that search engines and your customers will love.
I can manage your entire SEO so you will have a lot of time to enjoy.
My Expectations…
I am looking forward to working with people who are as passionate about what they do as I am to my craft. I love healthy competition and I feel confident working side-by-side with talented and motivated individuals.
If you believe I have what it takes to scale up your business…
If you need a tenaciously talented all-in-one Jedi to help you achieve your business goals…
If you need a highly motivated person to be a part of your awesome team…
Then, by all means, feel free to contact me today!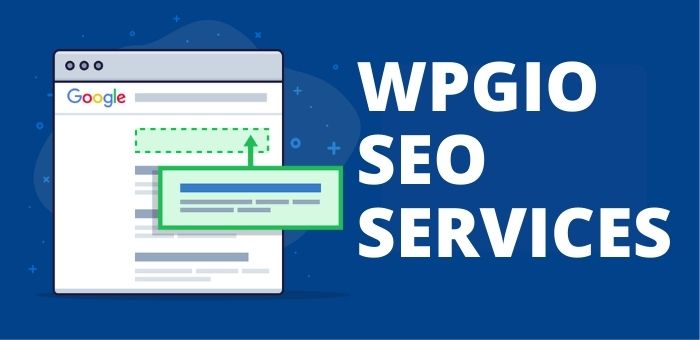 WPGIO SEO SERVICES
Here is the list that we can do
1: Setup domain and hosting.
2: Setup WordPress.
3: Install themes and update plugins.
4: Customize theme settings and colors.
5: Work with different WordPress templates to add features.
6: Do custom features and designs for Mobile Device optimization.
7: Experience in all WordPress plugins and updating.
8: Experience in website files, backup, and storage.
9: Knows WordPress in building websites on WordPress in and out.
10: Can code if needed. If we have designs on other websites, to be able to code it into WordPress.
11: Experience in Shopify, Squarespace, click funnels.
12: Loading speed optimization for the website.
13: SEO optimization for the website.
14: Optimizing website.
15: Experience in graphic design in plus.
16: Experience in other marketing and integration.
17: Experience in setting up e-commerce websites.
There's More…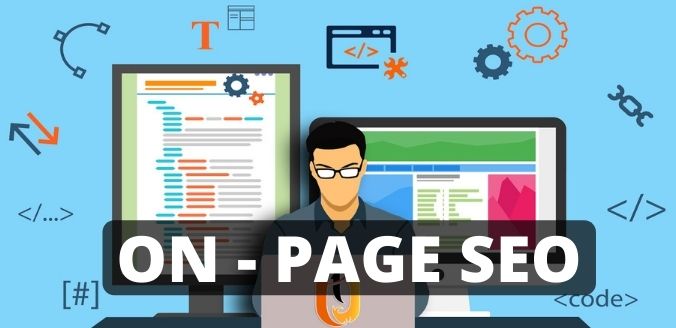 On-page SEO
Here are the list on what we can do in your website for on-page optimization:
Optimization of Title Tags
Optimization of Meta Description Tags
Header Tags Optimization
URL Optimization
Optimization of italics and bold tags
Optimizing HTML Code
Analysis of non-index able attributes
Robots Optimization
Image Analysis and Optimization of Alt and Title tags
Hyperlink Analysis and Optimization
Optimization of internal Navigation /linking structure
Optimization of external Links
Analysis of Broken Links
Page Content Optimization
Checking of Canonicalization error
Website URL Redirection
Website load time
Check out our SEO Pricing and Packages Here
Technical SEO Audit of Websites
If you are not an SEO Expert, a technical SEO audit may seem like a long and wild journey. It's true, SEO audit might be quite difficult to complete if you don't have the right tools and knowledge. Fortunately, there are several SEO tools that will help you to audit your website much easier and faster.
On-page SEO Optimization
On-Page SEO is one of the most critical factors for the success of your website SEO campaigns.
The things that must be optimized in your post or pages are the Heading tags, Meta Text's and it's Content.
Doing Keyword Research
This is the process of how we collect and select which are the best keywords for your websites. So we can develop the content that you can rank in the SERPs.
This is one of the most important SEO factors, as a matter of fact, this step could make or break your effort in getting organic traffic. With your target keyword(s), it's a simple job to follow best practices like creating descriptive meta descriptions to help search engines discover your content.
Remember the golden rule at this stage, avoid keyword stuffing.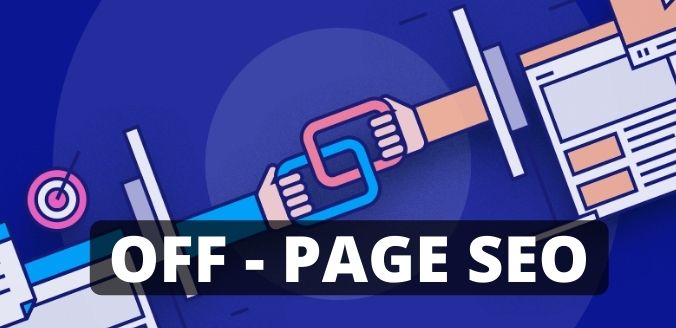 OFF-PAGE SEO:
Planning a Link Outreach Campaign
To build solid credibility, businesses have to organize a link building and outreach campaign. Note that these are ongoing affairs, so seeing results will take some time. The valuable content you've worked so hard for needs to be backed up by strong backlinks.
I can find guest posting opportunities, scrape email addresses and send a guest post request, email/contact form outreach, negotiate price, and secure link placement and manage/organize potential opportunities.
Search Engine Submission
High-Quality Backlinks
High local Bookmarking
Classifieds Ad Submission
Quality Article submission
Web 2.0 submission
Forum Posting
Blog Promotion
Blog commenting
Image sharing
Directory Submission
Profile Link Creation
PDF File Submission
Guest Posting
Local Citation Backlinks
Creating Monthly Backlinks Report
Disavow Links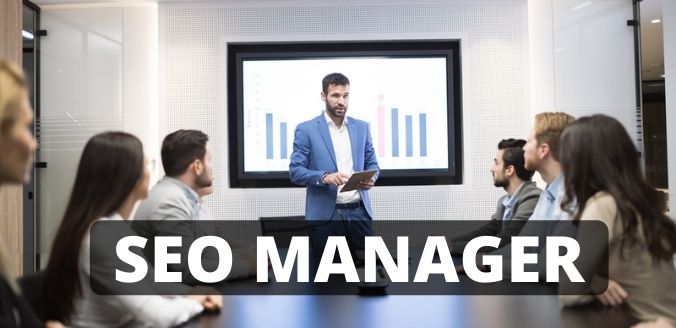 EMPLOYERS ARE LOOKING FOR AN SEO MANAGER WHICH WPGIO CAN PROVIDE:
The Employer is looking for a full-time talented SEO Manager to join their team.
The SEO Managers' primary goal will be to maximize the conversions & revenue from inbound organic traffic to our various E-commerce market places, as well as expert level management of the rapidly growing SEO Team!
Reporting to the Director of Marketing, this role will work closely with the broader marketing team to develop strategies and execute SEO plans that meet company goals. The ideal candidate will have strong technical SEO skills and a proven ability to manage SEO for large-scale websites. On-page SEO and offsite authority building will also be required.
Wpgio is analytical and detail-oriented, and also able to clearly and concisely explain complex SEO recommendations to C-level executives.
Responsibilities:
– Advise marketing team members on SEO best practices & strategies. This also includes meeting daily as a group, and break out smaller calls on an individual level.
– Adhering to team KPI's and ensuring doing everything possible to meet these. Consistently maintaining motivating and positive morale towards your team members.
– Offer expert insight on new trends and advancements in SEO, UI/UX, Google algorithm updates, etc.
– Supervise and provide insight with our Social Media team – Instagram, Facebook, and LinkedIn management will be considered an asset.
– Provide advanced site structure and performance recommendations (including information architecture, navigation, design, conversion, etc.) to the Director of Marketing and c-level executives.
– Prepare and report on key metrics (rankings, traffic, etc.).
– Monitor, track and analyze ranking performance on an ongoing basis and optimize as necessary.
– Conduct keyword research and develop plans to increase keyword rank.
– Research current links and build additional quality links.
– Collaborate with the UX/UI team to ensure our eCommerce sites are mobile-friendly, present quality content, load at adequate page speed and offer the optimal site architecture.
– Collaborate with content creators to determine SEO-friendly content topics and to optimize content around target keywords.
– Provided detailed drafting requirements for developers to make on-going website enhancements.
-Fast high-speed internet connection. Windows 10 PC with virus scanning software.
– For consideration, please provide a detailed cover letter that discusses at least one domain to showcase your SEO experience, as well as describe your management style.
TOP SKILLS BY WPGIO:
*Experiencing managing at least 3 – 5 SEO team members
*Excellent problem solving, negotiating, and analytical skills.
*Highly organized, proactive and with a proven track record of delivering results that drive organic search traffic growth.
*Mastery in Project Management
*Advanced knowledge of ranking factors and search engine algorithms.
*Up-to-date with the latest SEO trends and best practices.
*Skilled at collaborating cross-functionally.
*Proficient with the following tools or equivalent:
*Google Data Studios
*Google Analytics
*Google Search Console
*Site Crawlers
*Page Speed Testing Tools
*Keyword Research Tools
*Keyword Rank Tracking Tools
*UX Testing Tools
*Microsoft Office Suite and Google Docs/Sheets
*Working knowledge of HTML/CSS/JavaScript/Ajax.
*Solid written and oral communication skills.
*Comfortable working in a dynamic, fast-paced environment.
*Flexible and able to shift priorities easily.
*Strong attention to detail.
LATEST WEBSITES TASKS
Wpgio Online Services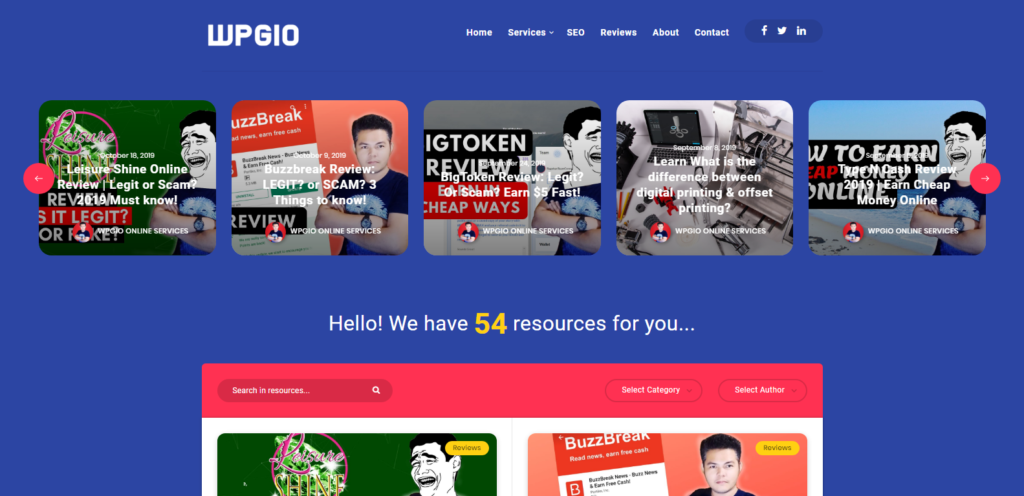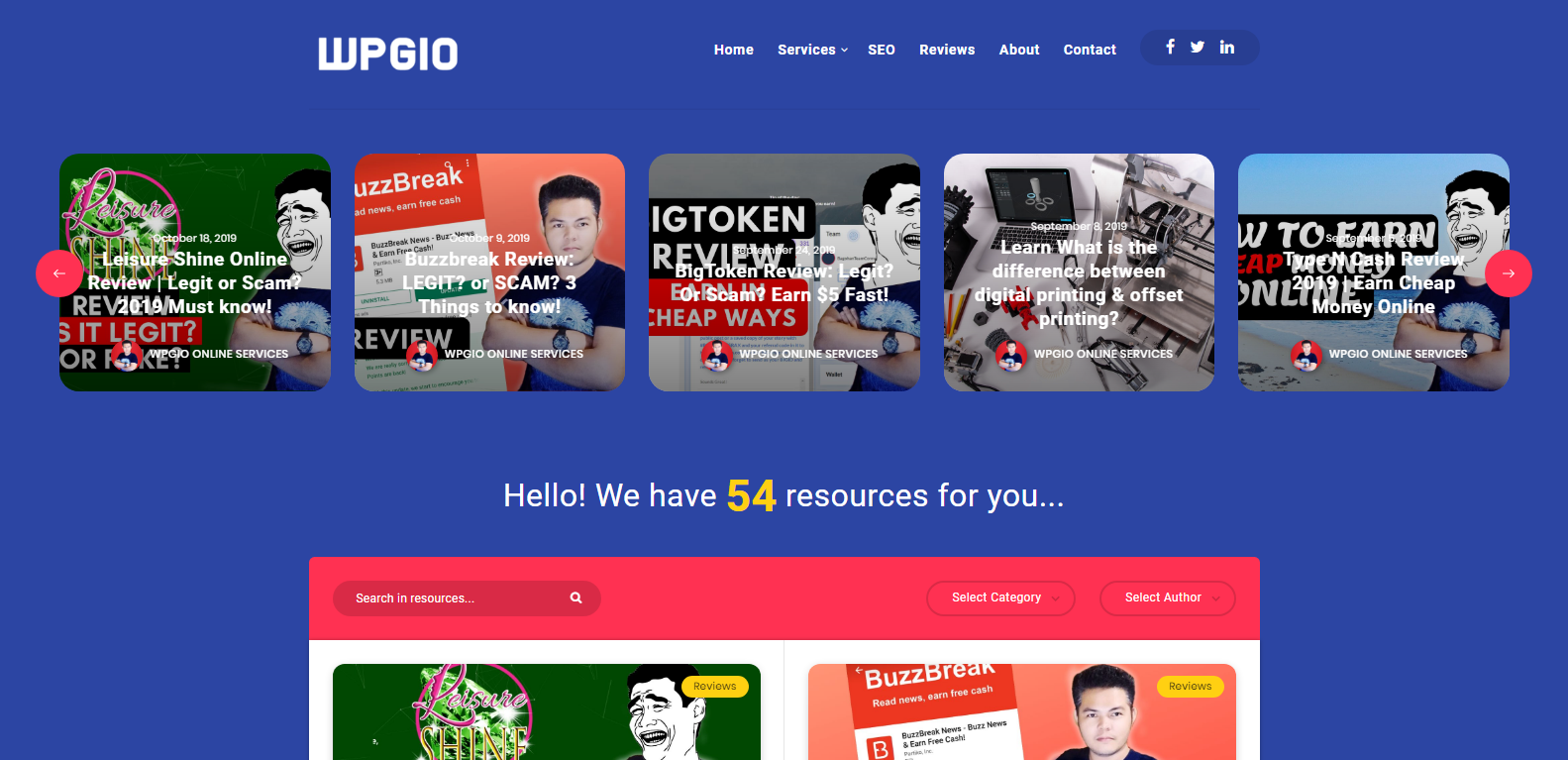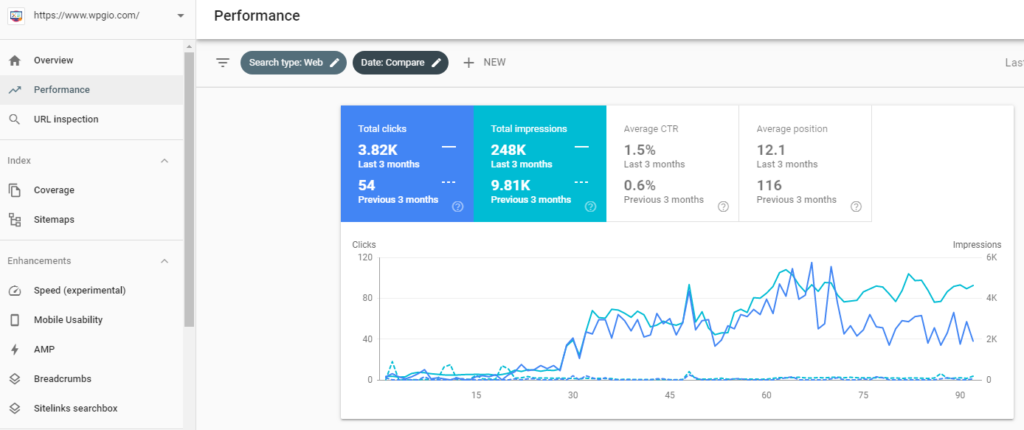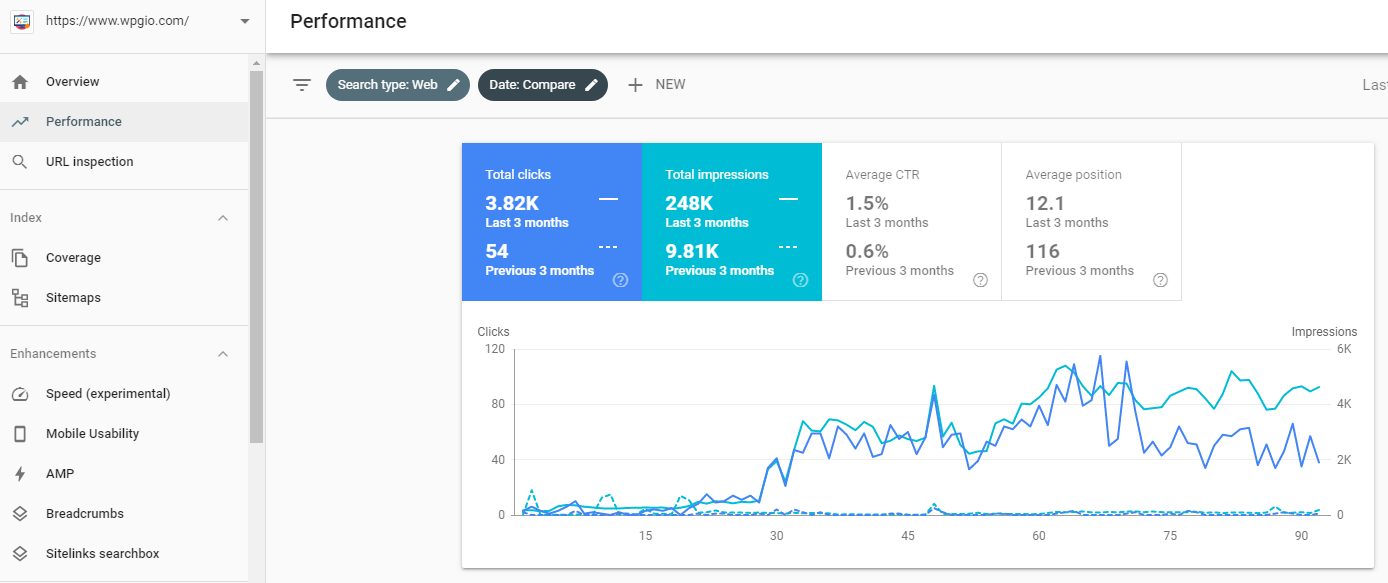 Indoor Cardio Pro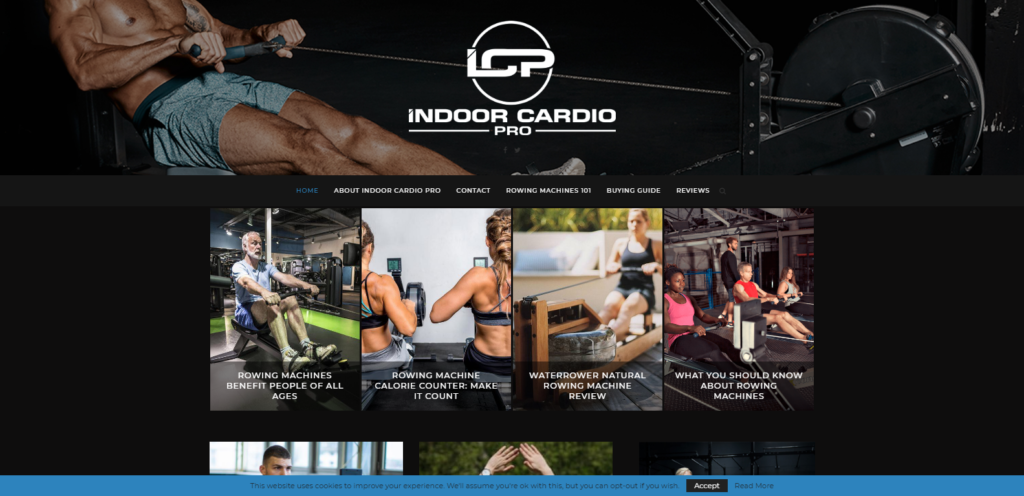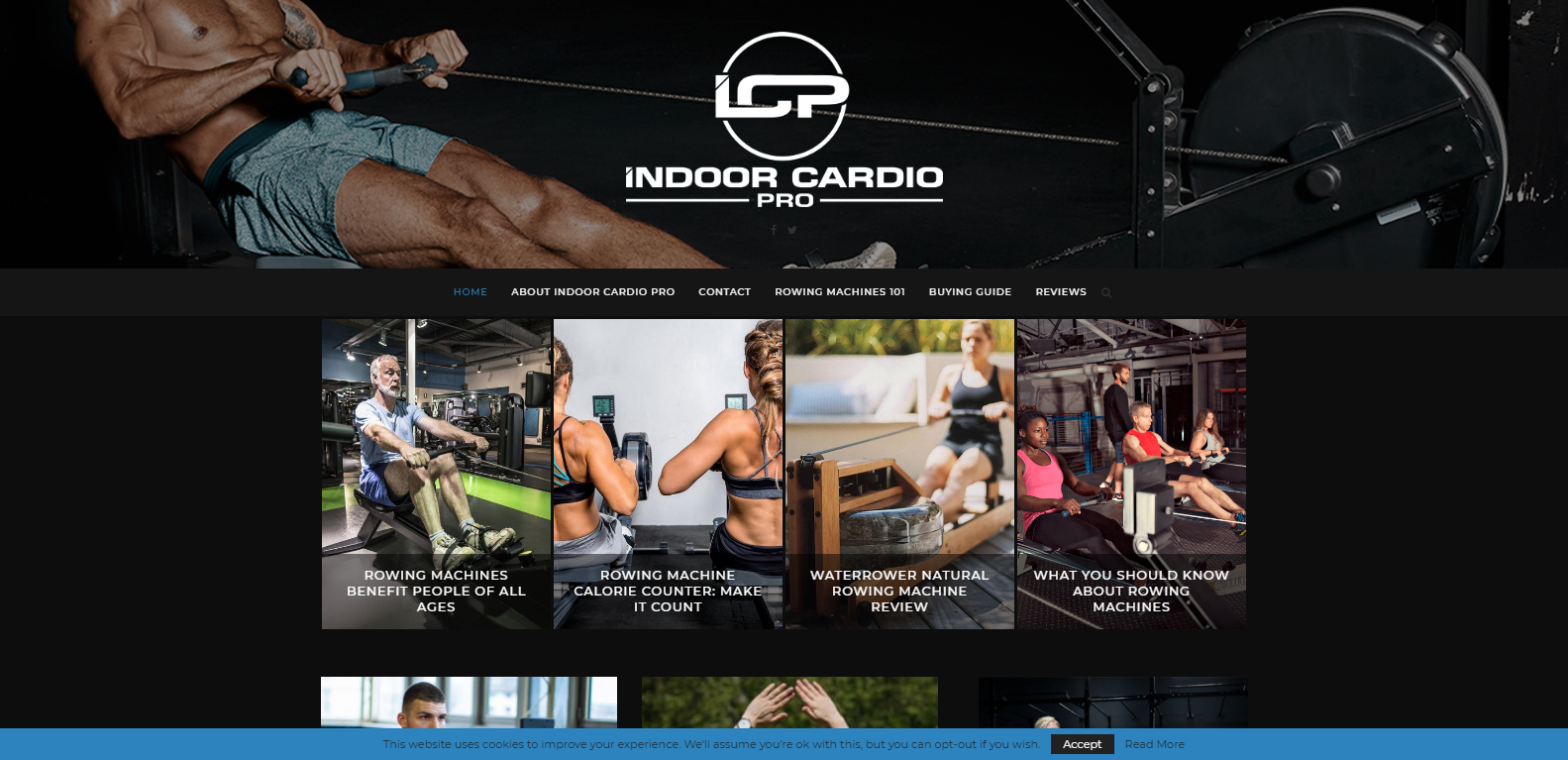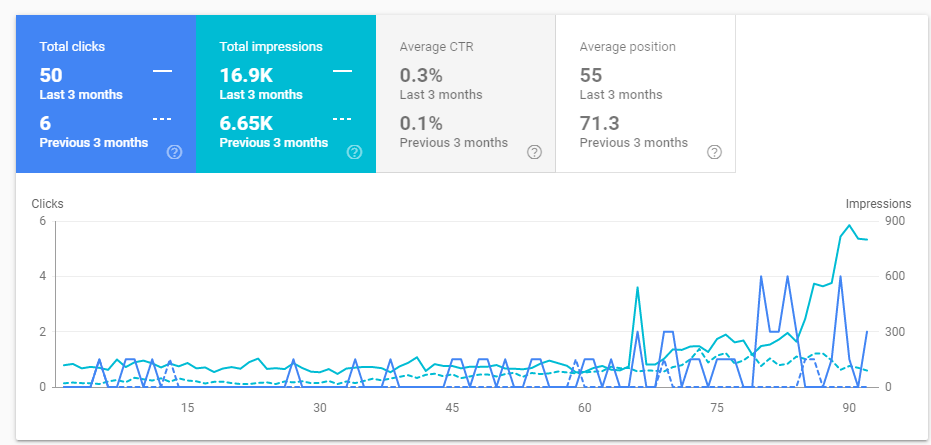 Florida FL City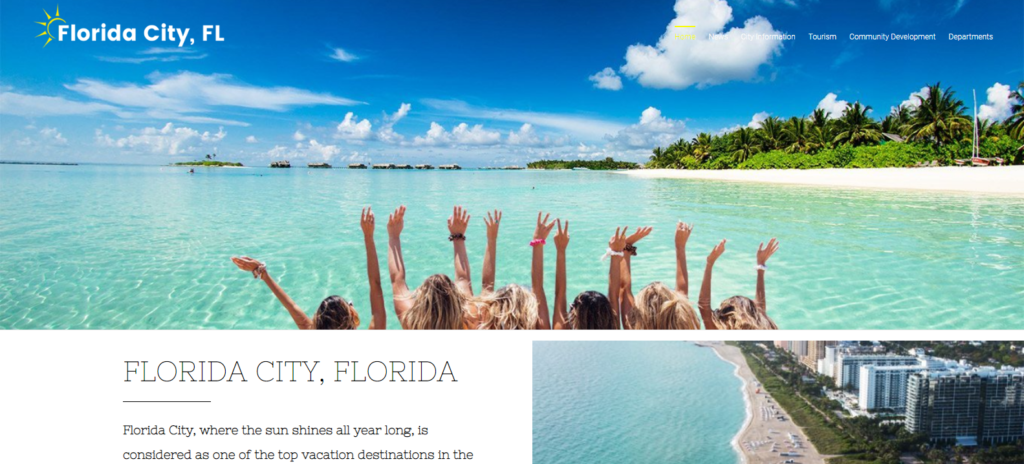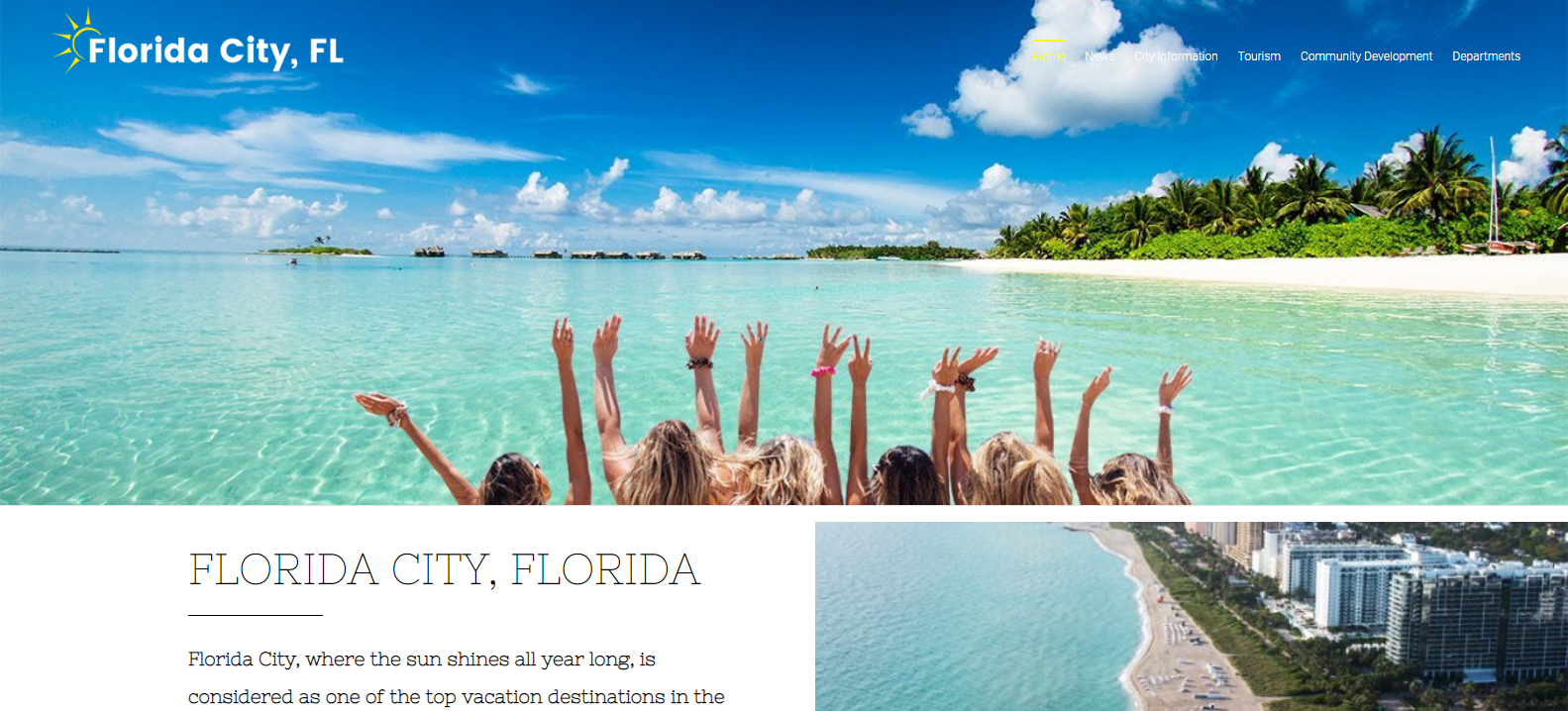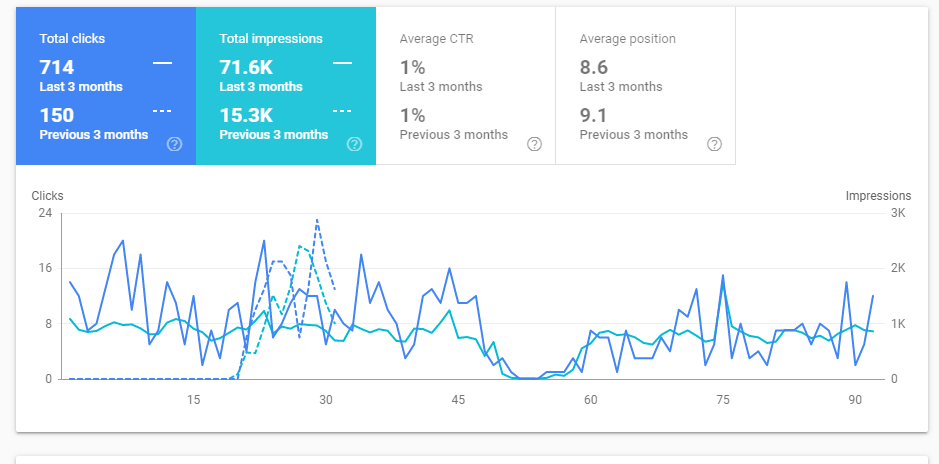 Pinch Of Herbal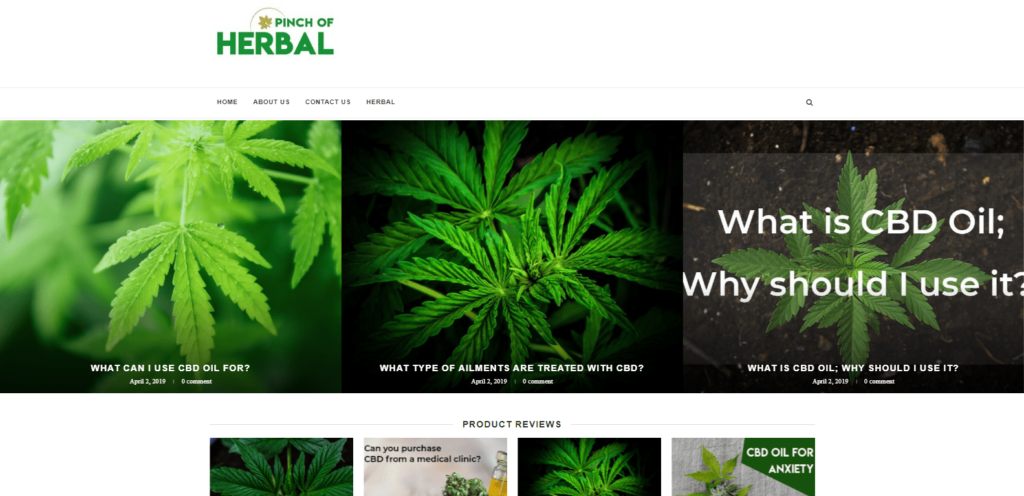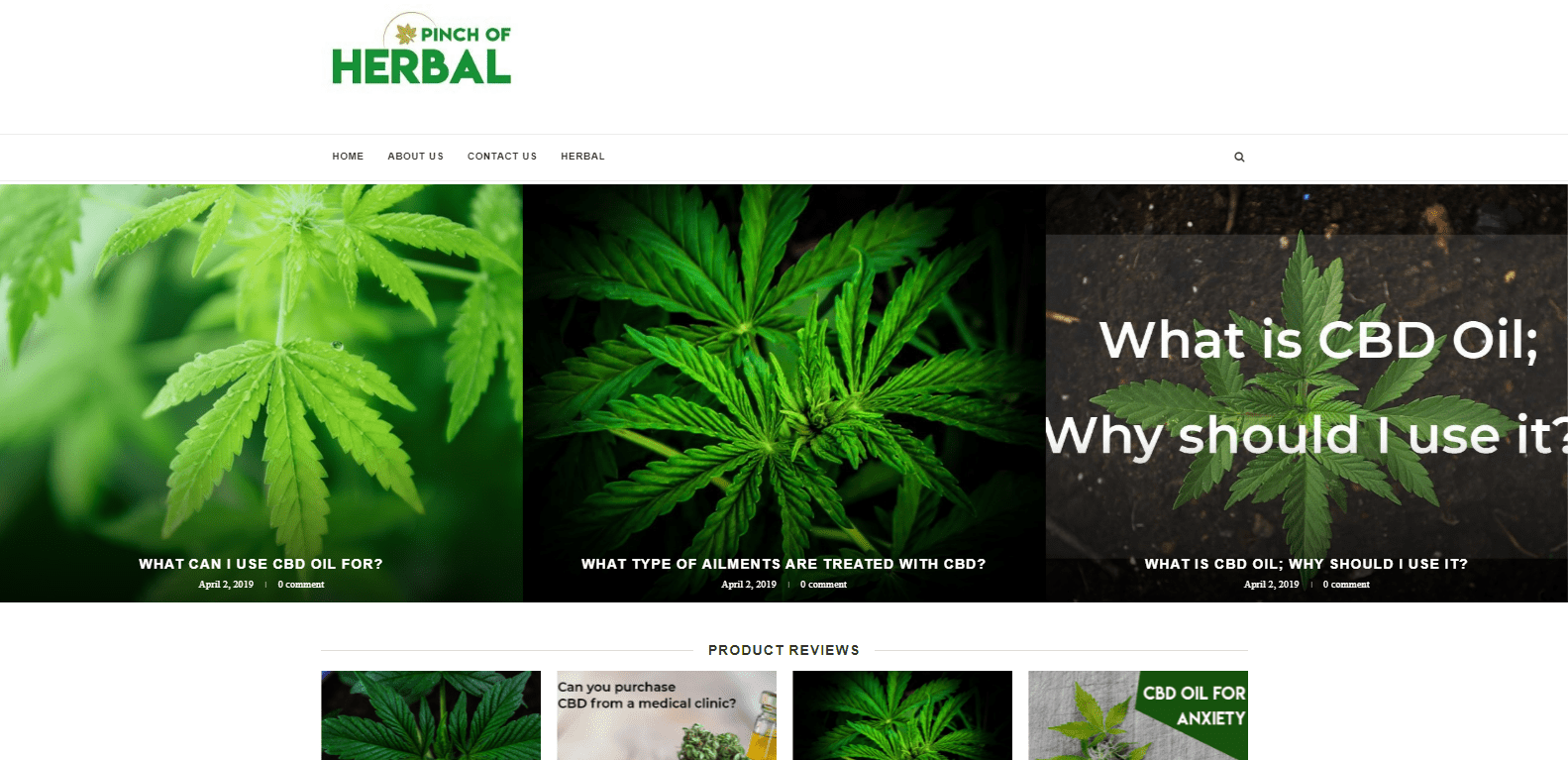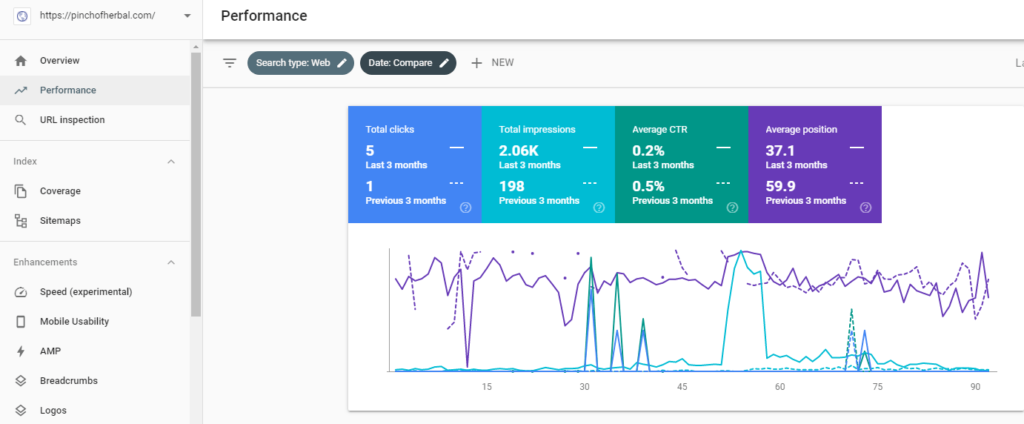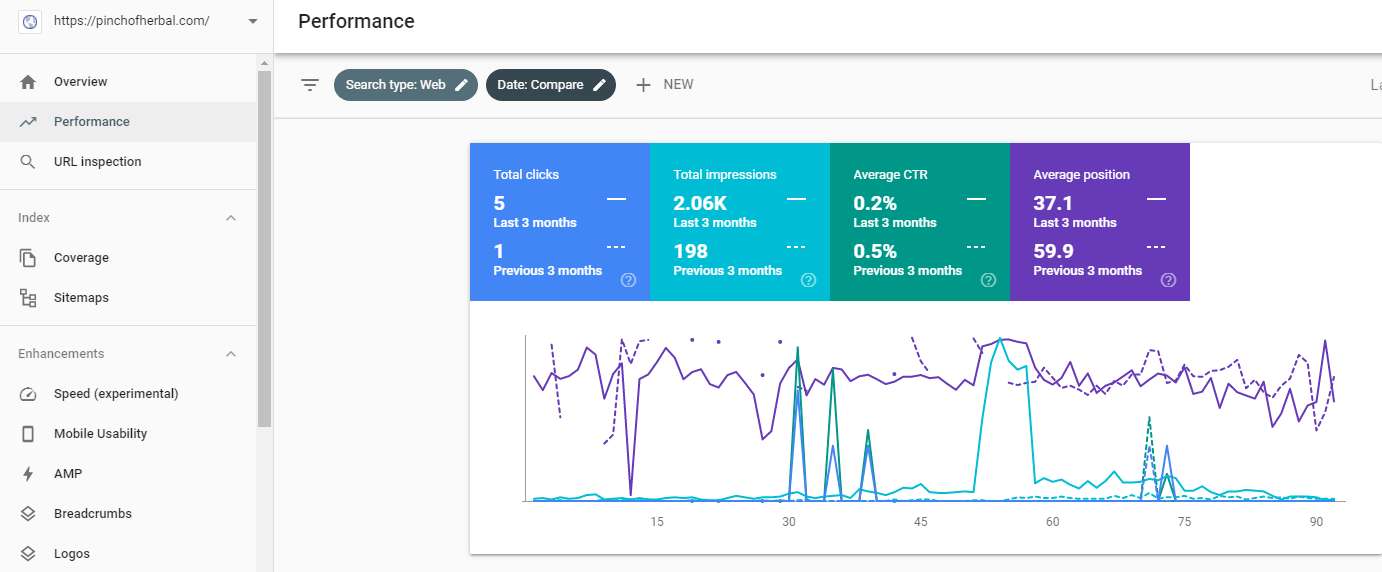 There are still more sites that we have improve its Trust flow, Citations Flow, Page Authority and Domain Authority.
I can help you from on-page and off-page of your website however keep in mind that there are almost 300 factors in SEO, that most of them I can't control, and each website, niche, and the situation is different, so I cannot promise any exact results. Of course, many of my clients are getting great results, but I can't guarantee any results because of Google's algorithm complexity, even if it works often.