"Water Refilling Station In Bayawan"
Lizbeth Water Refilling Station is supplying people in Bayawan city with good quality water. This is processed perfectly and approved by the government.
These are the results before we optimized it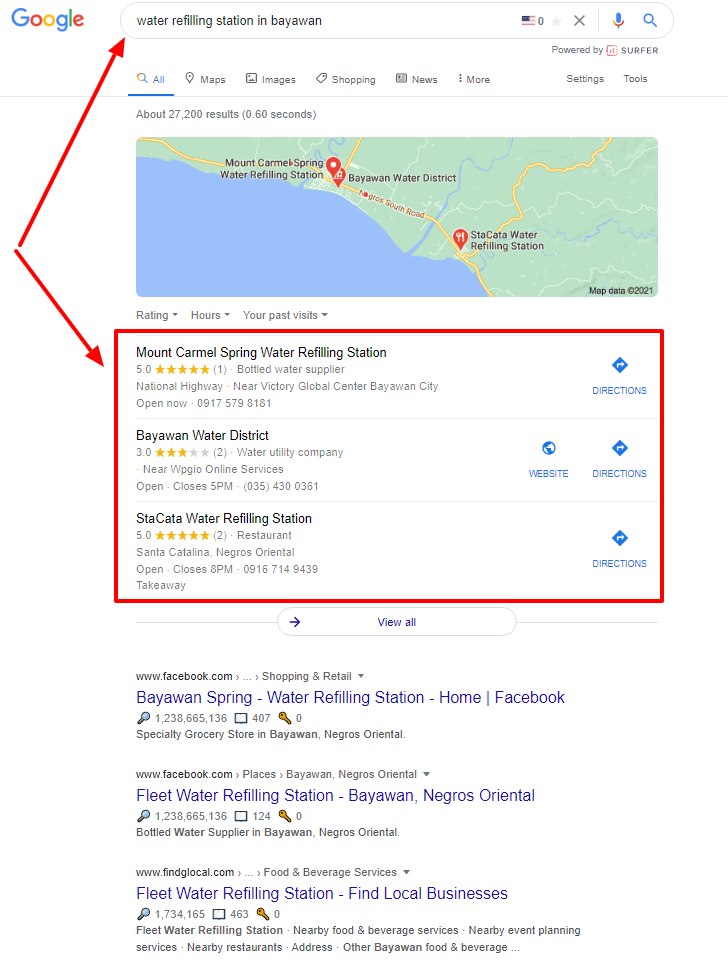 Their business can't be found anywhere online.
So what I did was talk to the owner about what we can do to improve their business and compete with the latest trends.
We have agreed on the things that we will improve.
After 24 hours, this is the result.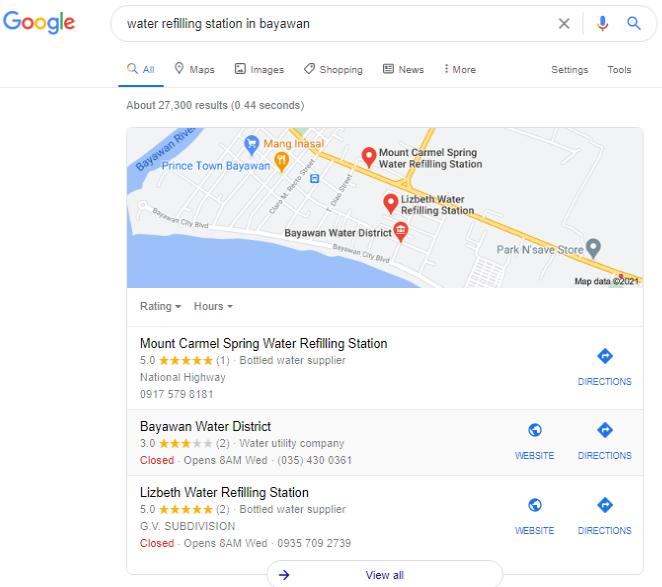 They are now included in the top 3 map pack. And not only that, but they are also gaining different rankings in different keywords. In less than two days.
Here, Check this search result.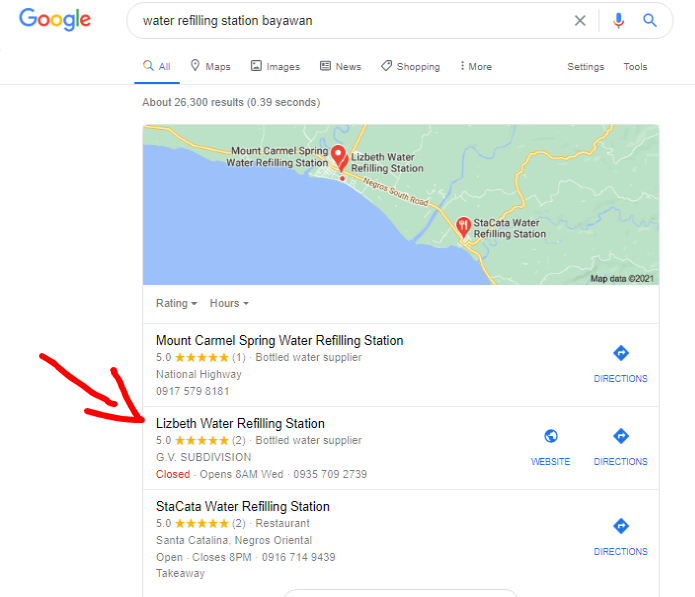 They are also ranking #2 in less than a week for keyword water refilling station near me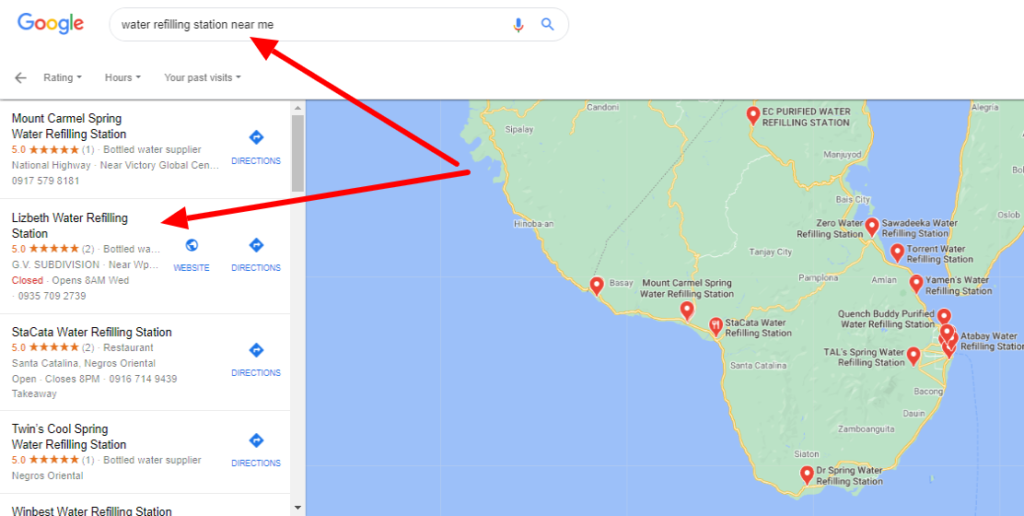 The Problem of Water Refilling Station in Bayawan
Their problem is not showing in search results. And they don't have a Google my Business listing.
The Solution
The solution is to create their Google my business listing and optimize it in the top 3 results in Google's Map Pack.
By doing this, they will gain traffic to their business and more sales.
We also created their Social Media for Citations.
Citations are beneficial in terms of gaining more rankings on the Map.
Currently, it's not in the first spot since the data is fresh, and no ton of work has been added for this project.
But eventually, They will gain the first spot. Again maintaining the first spot forever is not a guarantee since competitors are competing with these rankings.
Lizbeth Water Refilling Station In Bayawan Testimonial
This is the testimonial for Wpgio Online Services
7 Days Journal for Google My Business
Day 1
Verify Google My Business Listing
Add all the essential information for their Google My Business
Day 2
Added 18 photos, including interior, Panorama, Exterior and owner images, and also employees.
Created Facebook Page
Upload images for Facebook Page
Day 3
Citations
Create a GMB Keyword Rich Posts
Created Directions in GMB
Spread the URL for More Organic Traffic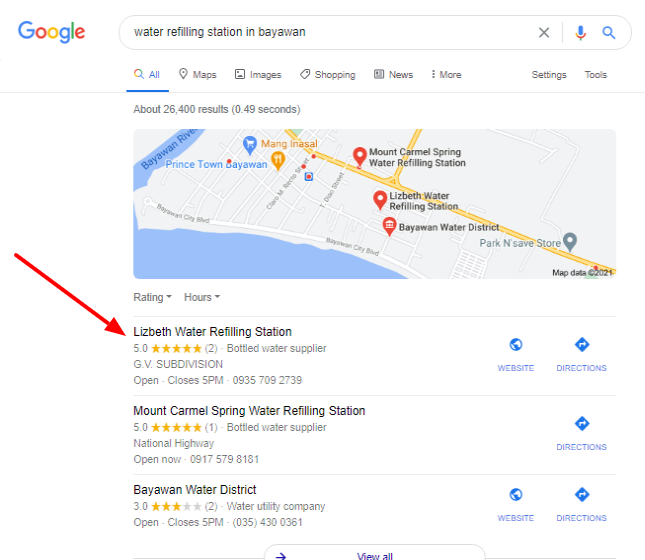 The Conclusion
To maintain rankings in your GMB, You need to develop a stronger brand. And this requires a lot of time when you are going to build the best brand you want!
It is really to outrank competitors most of the time, especially if you know how to do it!
Call us now if you need help. ANd let's get your GMB listings on top of Google's Search!