If you're looking for ways to boost your online visibility, starting a blog for your business is a great option. Blogging allows you to share your thoughts and insights on topics related to your products or services, which can help attract new customers and improve traffic to your website. Additionally, blogging helps establish trust and credibility with current and potential customers. In this article, we'll provide tips on how to start a small business blog and utilize it as a powerful marketing tool.
How To Start A Small Business Blog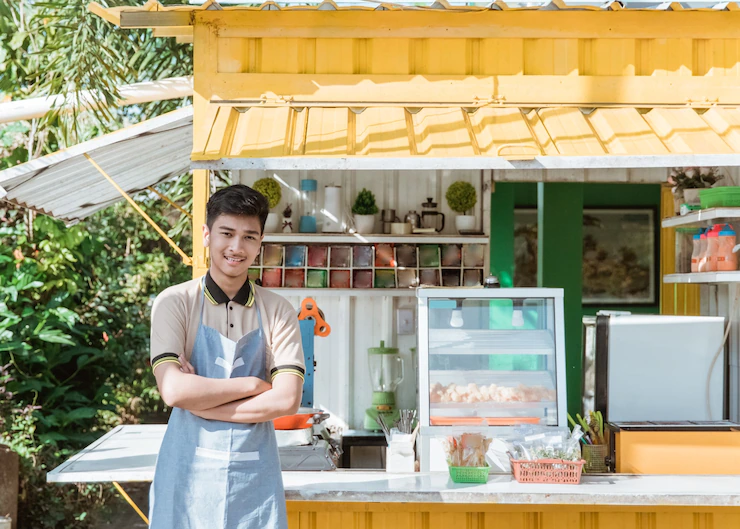 Follow these steps to get started:
– Choose a blogging platform: There are many different blogging platforms available, such as WordPress, Blogger, and Tumblr. Do some research to find the one that best suits your needs.
– Pick a domain name: Your domain name should be reflective of your brand or business. Try to keep it short and easy to remember.
– Design your blog: Once you've chosen a platform and picked a domain name, it's time to design your blog. Make sure it has a clean and professional look that reflects your brand well.
– Write compelling content: The most important part of starting a successful blog is writing compelling content that will engage and interest readers. Take some time to brainstorm topics that you think would be valuable to your target audience.
– Promote your blog: Once you've created some great content, it's time to promote your blog and get the word out. Share your posts on social media, email newsletters, and other marketing channels.
By following these steps, you can start a small business blog that will help increase your online visibility and attract new customers. Utilize blogging as a powerful marketing tool to boost your business today!
How To Write A Blog Post That Drives Traffic
When you're writing a blog post, it's important to keep in mind that the goal is to attract readers and get them to engage with your content. There are a few key elements that you should always include in your blog posts to ensure that they are effective in driving traffic.
The first element is a catchy headline. Your headline should be attention-grabbing and make the reader want to click through to read the rest of your post.
Another important element is using visuals. People are visual creatures and will respond better to content that includes images, infographics, or videos. Adding visuals to your blog posts will help break up the text and make your content more engaging.
Finally, you want to make sure that your blog post is SEO-friendly. This means using keywords throughout your content so that it ranks higher in search engine results pages.
How To Optimize Your Blog Posts For SEO
SEO or "Search Engine Optimization" is the practice of optimizing a website to rank higher in search engine results.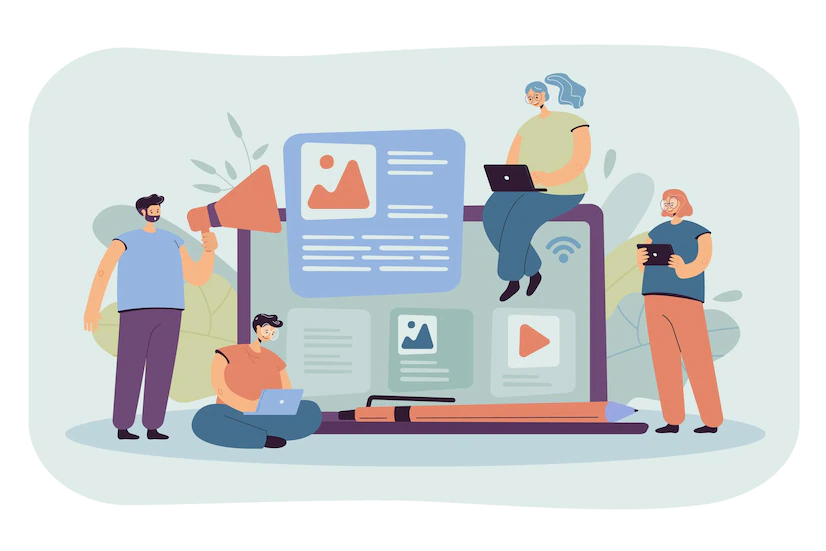 There are a number of ways to optimize your blog posts for SEO, but here are some tips on how to get started:
-Choose a catchy headline that includes your keyword. Your headline should be reflective of the content of your blog post and entice people to click.
-Include your keyword in the first sentence of your blog post. This helps Google understand what your blog post is about and will help you rank higher in search results.
-Use images and videos throughout your blog post. People are more likely to engage with and share content that includes multimedia.
-Make sure to link to other related articles on your website or blog. This helps Google understand the topic of your blog post and can also help improve your search engine ranking.
-End your blog post with a call to action. Encourage your readers to take some kind of action, whether it's signing up for your newsletter or following you on social media.
How Often Should You Post To Your Business Blog?
This is a common question with no easy answer. How often you should post to your business blog depends on many factors, including the amount of time and resources you have available, your blogging goals, and your target audience. However, as a general rule of thumb, it's advisable to post at least once a week.
If you can commit to posting more frequently than that, great! But don't feel like you need to force yourself to post every day if it's not realistic for you. The important thing is to be consistent with your posting schedule so that your readers know when they can expect new content from you.
Some businesses find it helpful to batch create their blog posts in advance so that they have a backlog of content to draw from when they're feeling pressed for time. Others prefer to sit down and write each post as they feel inspired. There's no right or wrong way to do it – just whatever works best for you and your business.
If you're not sure where to start, try brainstorming a list of potential topics that would be relevant to your target audience. Once you have some ideas, you can begin mapping out a posting schedule and start writing your first blog post!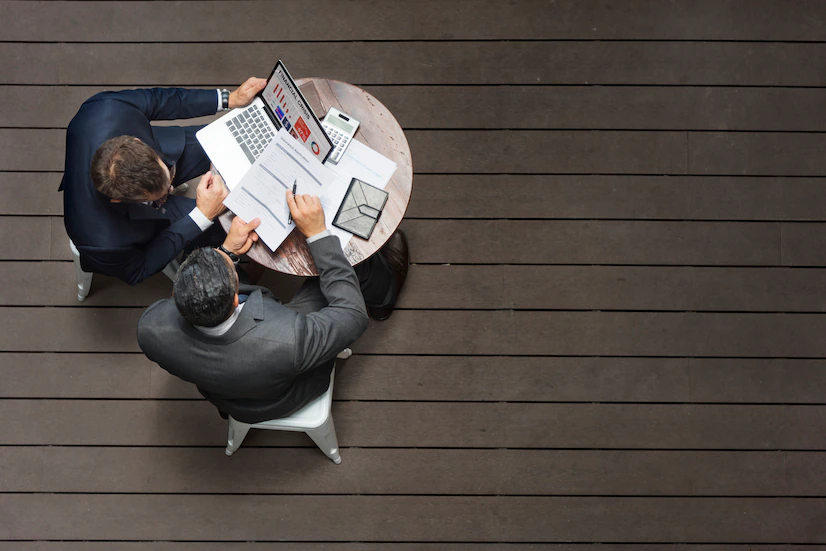 Identify The Purpose Of Your Blog
To begin a blog, you must first determine the blog's purpose and what you want for your blog, why you're starting one, and how it will benefit your company.
After you know the purpose of your blog, it's simple to figure out what to write about and what to include in your blog.
Educate Users Or Customers
Consumers are well-informed today and rely heavily on information while making purchasing decisions. As a result, it's critical to include content in your blog that can educate your clients and customers. Education not only validates your company's value proposition but also encourages potential consumers to go through the sales funnel and make their way through the customer journey.
The more information a customer has, the better prepared they will be to make an educated selection.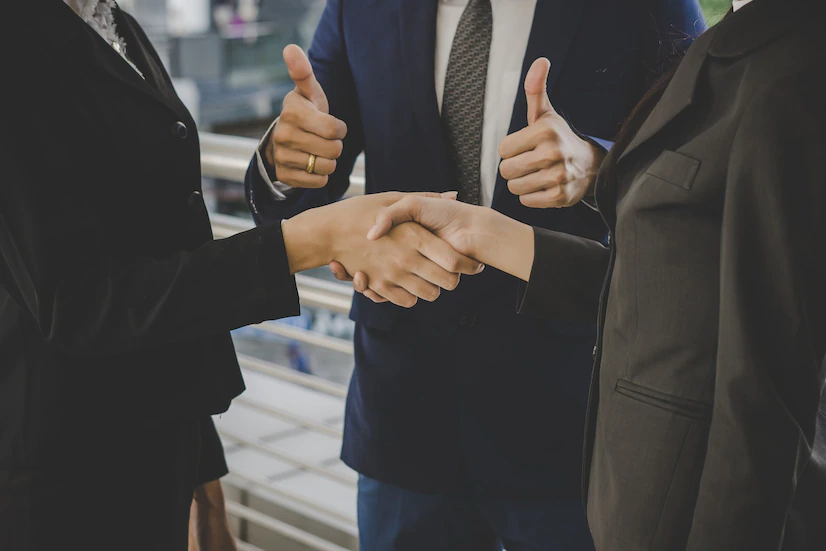 Add Helpful Information
Your blog is an excellent tool to demonstrate to your readers and customers that you are a trustworthy source. It shows them that you're more than just a business that provides a service or a product; it demonstrates that you care about sharing vital information in your field and industry.
Build Your Brand
The purpose of business blogging is to help you build your brand. Branding allows you to connect with people who share your interests, which might lead to them becoming devoted customers. Developing a brand through your blog may be achieved by researching your target audience and competition. Create engaging, informed, and appealing content based on the information discovered during your study.
Make A Timeline
It's crucial to plan a timetable for how often you'll publish blogs, when you'll do it, and when they'll go live. If you post your blog at the correct time of day, you will get more likes, shares, followers, and even comments. The best technique to raise the number of people who visit your website is to utilize the proper timing.
Utilize Images
If you want to increase the number of visitors your blog gets, make sure it contains high-quality images and visuals. It helps people pay attention by breaking up long blocks of text. If a picture is included with your article, particularly natural photographs of work, teams, or services that complement the blogs, readers are more likely to read it.
Optimize Blogs To Benefit The Business
Search engine optimization, often known as SEO, is critical for companies. You make your website more visible to individuals looking for your product or service on search engines like Google when you optimize it, including your blog articles. Blog articles that employ a variety of on-page SEO strategies can help your site rank higher in search engines and attract more visitors.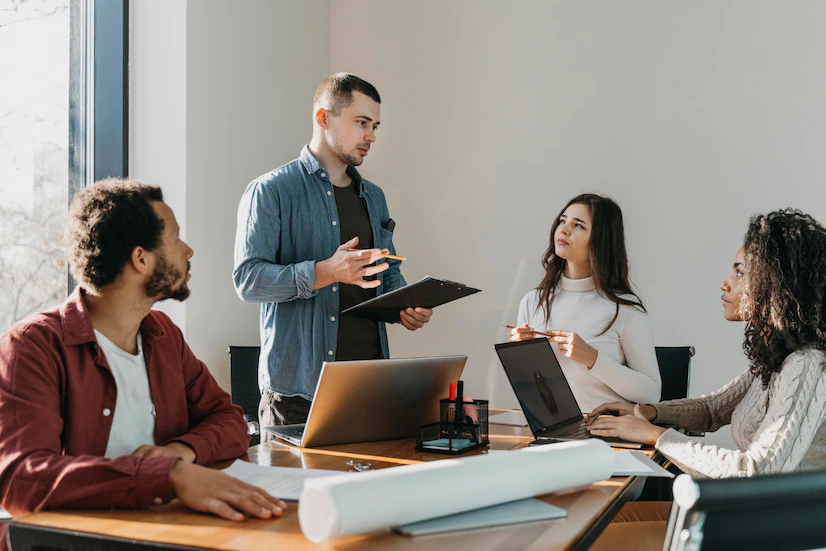 Blogging Help & More With SEO
Every new blog article you publish increases the number of opportunities to include SEO keywords in your content and boost your online presence. Investing in a reputable and award-winning digital marketing and SEO firm is the quickest and most effective approach to enhancing your blog's optimization.