What does a customer service engineer do? 5 things to know!
We have all bought a new software product or service and have been hopelessly confused with some technical problem. We immediately pick up the phone, open our email, or open a live chat box.
As much as we would love to be able to fix all problems on our own, that's not always possible. That's why we have customer support engineer. They are the people on the other side who guide us through our technical problems and offer us invaluable assistance so we can get back on track.
Customer Service Engineer Job Description
1. Diagnose and solve customer technical problems.
The primary responsibility of a customer support engineer is to resolve any technical issues a customer has while using their new product or service. These issues are typically software or hardware related, so it is critical that customer support engineers have a solid understanding of computer systems.
Often times, customers may not know exactly where the problem is. Therefore, customer service engineers must ask simple and specific questions to efficiently understand the problem and get assistance.
Customers can have a variety of problems, from very simple to complex. It is important that customer service engineers are always calm and patient and recognize that everyone has a different technical background. The important thing is to talk to customers carefully about their problems to help them find a solution as quickly as possible.
2. Solve internal software technical problems.
Sometimes a client is not alone in the problems they have. If a customer service engineer gets a lot of questions about the same problem, it is probably an internal problem.
Therefore, it is the responsibility of the customer service engineer to inform the relevant teams of unresolved internal issues and to convey the necessary information based on customer interaction.
Pro tip is to inform customers of internal issues, apologize, and provide an updated version if possible. In the end we all make mistakes. Even the company. Giving information to your customers shows how transparent and honest your company is.
3. Participate in customer training.
Customer empowerment may more comfortably fall under the responsibility of the customer success team, but you can also ask a customer support engineer for help.
Especially in SaaS businesses, customers need comprehensive training on how to successfully use their new software. This training can often last for months. The customer success team can hire a customer service engineer to help with the technical aspects of training and answer some customer questions.
Customer support engineers can also train customer success teams on software to deliver appropriate training to customers.
4. Take customer complaints.
As with any customer service team, customer service engineers will sometimes make annoying complaints from customers. Calling a manager for help should only take place when the customer problem is long-lasting and gets out of the control of the first-line employee.
Distributing an angry customer is difficult in this area, but necessary. A customer may become frustrated when they want to understand how to manage their new software,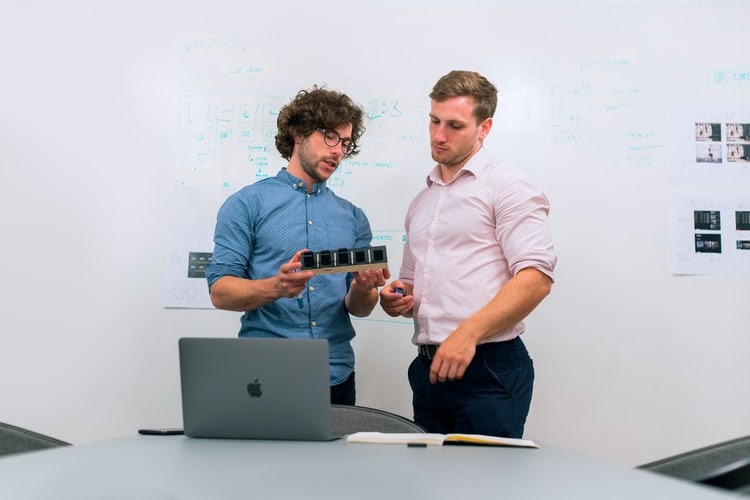 when you can not solve their problem immediately, get annoyed or generally annoyed by the customer support process.
It is important for the customer service engineers to do everything they can to solve the customer problem. As mentioned above, your primary goal remains to provide a satisfying customer experience. However, if a customer's complaint gets out of hand, it is approved to submit it to a manager.
5. Prepare reports on customer issues.
At the end of each customer interview, support engineers should document all conversations. This is important for several reasons.
Basically, this ensures that all customers are logged in, so if they have to contact the company again for another problem, the front-end employee can remember if their last magazine was eng.
Second, if the problem ends up being an internal problem, it is important to have a record of how many customers have encountered the problem and who needs an improved version.
Thirdly, when customer support engineers record their interviews with clients, they can follow up with clients in the future to ensure that their systems are working properly.
If you are interested in pursuing such a career, consider the following steps on how to get it.
How to become a customer service engineer
1. Request more information about your company's software products.
Show your interest in becoming a customer service engineer by learning all you can about your company's products. Do online research on why consumers use it and how they use it.
Ask the appropriate groups to teach you about this when they have free time. Organize coffee days for software development, engineering and technical support team members to learn about their operations and take over your company's products.
Striving to learn more about the different groups demonstrates your commitment to a new level and deepens your knowledge of your company.
2. Training in computer systems and software products
If possible, learn about the courses you can take to learn more about computer systems. Your company can offer this – HubSpot offers HubSpot Academy courses and certification for customers and staff to study marketing, marketing and materials – or you can explore other online or individual courses according to your standards.
It may also help you to look at free online resources, such as this YouTube video, which gives you a basic understanding of these systems. This is important if you want to have a solid foundation before entering the formal system.
Having the right training and certification shows not only your on-site experience but also your desire to be the best customer support engineer.
Check out other topic here:
How to pay an employee in QuickBooks Desktop Canada
What does a customer service engineer do? 5 things to know!
How To Pick Premium Quality Perfumes For Loved Ones