"Stato Earning Money From Whatsapp Status Review"
Hello guys, This is another Extra income app (Stato – Earning Money From Whatsapp status) which you can download from the play store and start earning by viewing images that other users upload. You can also share them on your social media.
They already have 1,000+ download installs.
Many of the same applications are giving us extra income, and let's dive right in for this new excellent app. Let's see if they are paying and if this is worth your time.
Watch this video:
Use this Referral Code 1d7b9b62
Note: Please Let me know how many points you have collected in using my Code. And comment it bellow that will help us if they will reward me with 100 points and the user also who used the code.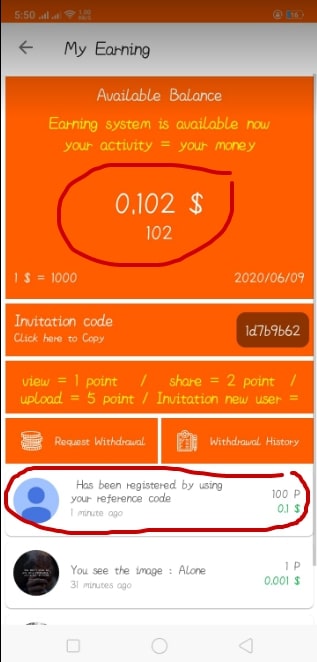 Somebody used our referral code. We have received 100 points. Thank you for using it. Please let me know if you also receive 100 points.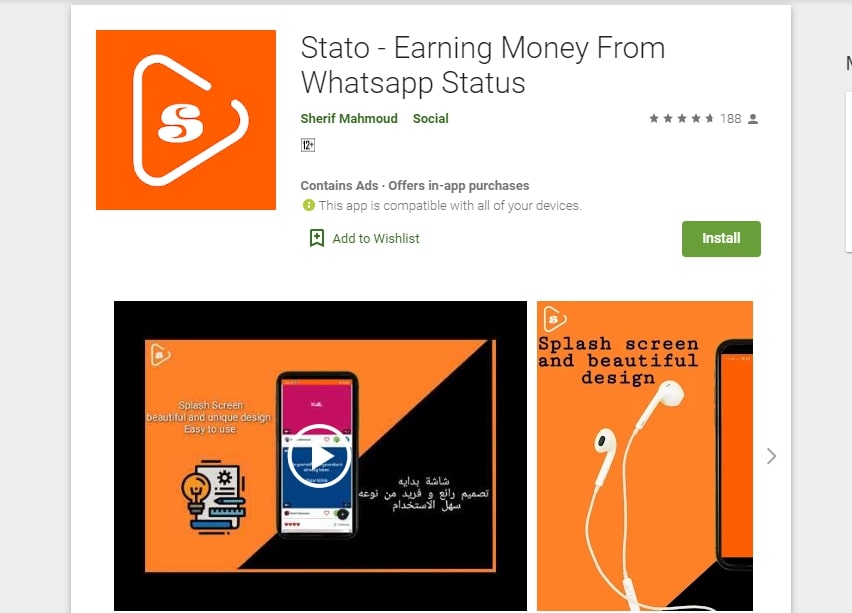 You can download Stato in Playstore. Here is the link: https://play.google.com/store/apps/details?id=com.sherif.status_app_all&hl=en
you can upload and download : status – videos – images – quotes – gifs (offline – online )
create your original content upload it and earn money from views
upload creative contents and get a lot of followers
According to STATO:
You Can earn a lot of money from your activity in Stato
Multi Dynamic Languages
Search by using categories,title,keywords about status and users
Long Press to view Status status
Status Reactions (Like, Love ,Angry , Haha, WooW,Sad)
Status Comments
Share Status(Whatsapp,Facebook,Instagram…)
Trusted badge to upload status without review
Following system
User Can Post Own Status : Video / Gif / Image / Quote
Invite users and earn money by using reference code
Earning system : by creating content
withdrawals system
Subscription to delete Ads
Whatsapp Status Saved App integrated
And Many other features discover them now !
you can share your content via Facebook, Snapchat, Twitter, Whatsapp, Messenger, Instagram and download them offline
How to register in Stato?
When you have already downloaded the Stato on your android phone, registering to the application is very easy. You can either log in by using Facebook or Google account.
If you have already signed up with your account, you can skip whatever you see on the screen and allow access to your android device.
You can refer to the images below.
How to earn in Stato?
It is straightforward to earn in Stato. You can view posts by other users and like or share on the position that they uploaded. Stato will then give you points. These points will then be converted into cash.
1$ is equivalent to 1000 points if you have invited 50 people.
That will be timed to 100 points. Each will be 5000 points.
You can withdraw 1$ to your Paypal, according to my research. I am guessing there is a fee if you start, so it's better to retire with a $5 minimum.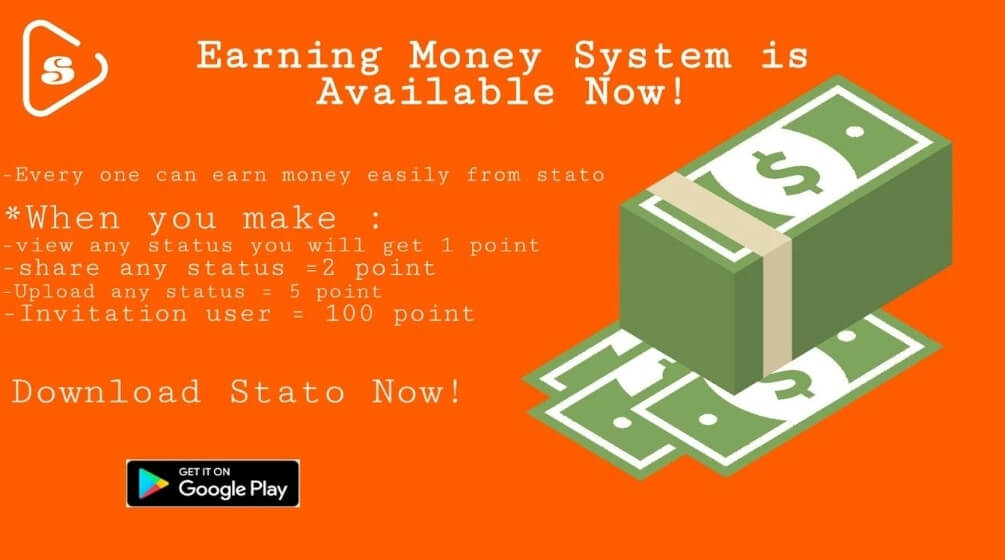 So you see, they are saying that when you view status or like them, you will have 1 point.
IF you love the content and share it in your Facebook profile, you will have 2 points in doing that.
If you have original content and upload it on the app, you will have 5 points received on your account. That is 5 points per uploaded status.
The best point that triggers me is the invitation to your friends or followers. You will earn 100 points for just one user that will use your referral code.
Do's and Dont's
It is better to follow the rules in this app than regretting afterward when you will withdraw your money.
There are a lot of complaints with other applications that they didn't receive the payments. It is because they are farming points that any robot can detect.
I am sure they are using robots to monitor the users' activities since there are many users already on the platform.
How many Points Per Referral?
Well, they already answer this on their download page in the play store. And it is 100 points per referral.
It is the most significant point that you can get to have more issues or earn more.
So the task will be inviting more friends to have more money.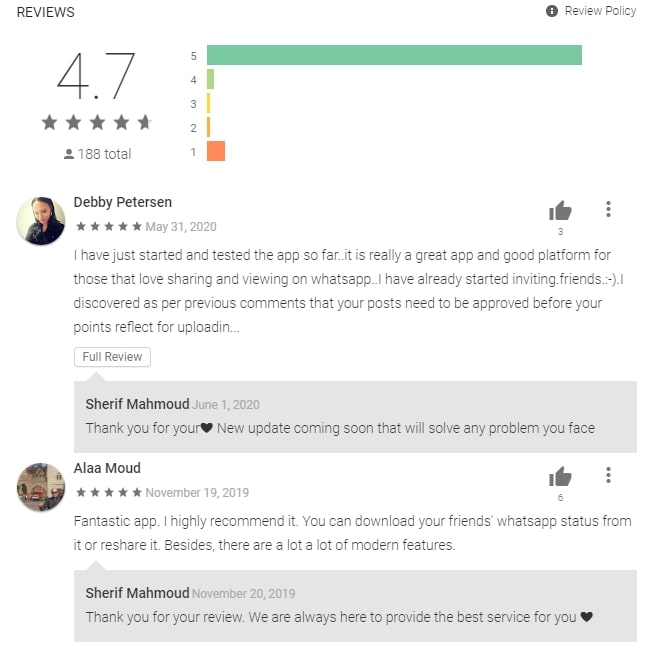 They already have good reviews in the play store.
The only nasty comments are "I can't get uploading reward…so please solve this problem…" by some of the users.
Payment Proof?
After searching the Web, if there is already payment proof uploaded, I got nothing because this is a new app.
So we have the challenge to do our best to have a minimum amount to withdraw in our Gcash or bank account.
We will update this blog post if we fail or succeed in withdrawing the money.
Where to Withdraw?
You can withdraw your money going to your Paypal account.
Another mode of payments is Visa, Mastercard, and Skill.
Because the Developer is not Filipino so the mode of payments can be Paypal only. From Paypal, we can transfer the money going to our ATM cards or bank accounts.
Conclusion
IF $1 is the minimum amount to withdraw, then I can recommend that this is legit.
But we will make sure that they will pay. So we will update this blog if we will achieve 1$. That will be ten people to invite, right.
For now, it is 50% Legit.
The rating will be four stars for now, hehe.
Check out my other reviews for extra income here: