Email marketing is a mainstay of many businesses, but with the rise of social media and other digital channels, some have questioned its value. Is email marketing still relevant in 2022?
The answer is yes! Email marketing remains an important part of any integrated marketing strategy. In fact, it's one of the most effective ways to reach your target audience and achieve your business goals.
Here are four reasons why email marketing is still valuable in 2022: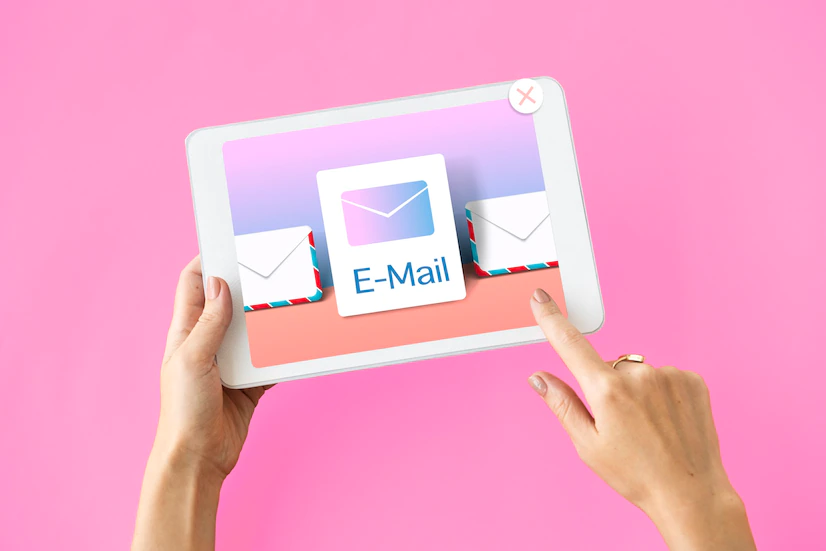 1. It's personal.
Email allows you to send highly personalised messages to your subscribers. You can segment your list to send targeted messages that are relevant to each individual, increasing the likelihood that they'll engage with your content.
2. It's immediate.
Email is a great way to send time-sensitive information to your subscribers, like special offers and announcements. Unlike some other marketing channels, email allows you to reach your audience instantly.
3. It's measurable.
Email marketing is highly trackable, so you can see how your messages are performing and make necessary adjustments. This data can help you improve your email campaigns and ensure that they're more effective in the future.
4. It's cost-effective.
Email marketing is one of the most cost-effective ways to reach your target audience. In fact, it often has a higher return on investment than other marketing channels.
For all these reasons, email marketing is still valuable in 2022. If you're not already using it as part of your marketing strategy, now is the time to start!
A common misconception is that email marketing is ineffective. This may be one of the most outdated, uninformed comments about one of the most effective contemporary marketing methods. If you haven't used email to promote your product or service because you thought it wasn't worthwhile, you should reconsider your plan.
Value Is a Matter of Perspective
You can't write emails off. According to the most recent market research, email users are expected to reach 4.5 billion people. Consider how your inboxes will change if everyone in the world uses them. Sure, you may delete every message they send you. However, they provide enough value and interest over a period of time to keep you subscribed and interested, even if you don't open every one of their messages.
Emails that are read by subscribers are appreciated. They like your content and want more promotional emails. Everyone likes a good bargain or a limited-time offer. Sending newsletters is one of the most effective marketing strategies available. Spam and what you send may have slightly different meanings, so be careful not to confuse them.
Your content should be valuable to your target audience, regardless of what sector you work in. The most useful information is educational and personalised. Content should be designed around the needs of your target audience.
Take a step back and consider alternative marketing avenues. Anyone who is viewing the television or reading the newspaper will see them. You can target a channel or a local publication, but that's about it. You have no means of knowing who has seen them.Because of this, you won't be able to determine your engagement rate. In addition to determining which emails were opened by specific email addresses, software like Activecampaign and Constant contact will also show you which links were clicked on. This can help future communications, trigger up-sell automations, or merely keep you informed about what's really driving those questions.
Social media marketing, on the other hand, is far less successful than it once was. Because consumers complained that company postings were essentially spam in their social media feeds, algorithms have been altered on various social networking sites. The best way to communicate with customers who want more information about your business is through email.
Email marketing is unlike any other form of digital or traditional advertising. It depends on precise data about your target demographic. Leads, demographics, open rates, and various critical metrics may be broken down. You can send personalised emails to each customer that specifically mention their name, hobbies, or key services they use. If you take this approach, your entire marketing strategy will result in better conversion rates.
Good Email Campaign Build Valuable Relationships
When you provide well-thought-out, personalised material that is effective, you will earn the trust of your readers. Because they'll know your emails are worth their time, they'll look forward to receiving them.
Other emails you send might encourage a better conversion after you've built a positive connection with your consumers. If you have abandoned cart difficulties, for instance, it's worth setting up an automated response to notify your customers that they forgot or left something behind.
Position yourself as a helpful guide by informing your users that they may seek further assistance. You'll not only convert missed possibilities, but you'll also establish a stronger connection with your existing customer base by doing so.
Remember, finding a consistent revenue stream is where returning customers come in handy. They've made the decision to trust you after purchasing your brand, so it's up to you to keep them coming back for more by continuing to nurture the relationship. Loyal consumers also provide advice, allowing them to be your most powerful marketing tool when bringing in new clients.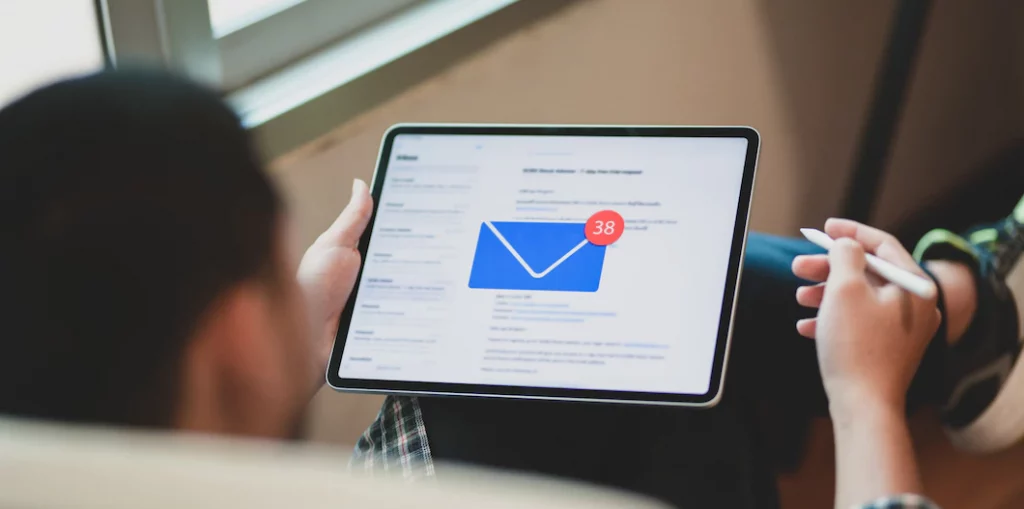 Good Emails Compel Actions
Your audience can be influenced by marketing emails. You're sending emails because you want the reader to take action. If you want them to buy your product or service, for example, placing a "Buy Now" link or button at the bottom encourages them to do so.
Well-Written Marketing Emails Bring Traffic
Customers who receive your emails are more likely to visit your website. You may include recaps of recent blog postings or thumbnails for social media content in your emails as long as they are relevant to your audience. The most successful emails are frequently overlooked by recipients due to lack of strength in the subject line. You should conduct split testing with various email subjects
Inbound emails should have subject lines of eight words or fewer. Your audience's inbox and mobile devices are restricted in what they can view. Avoid using filler phrases. The amount of space available is limited, therefore you must choose your words carefully while also being accurate in terms of the email's theme. Make direct personalization a possibility whenever feasible.
Email Marketing is Affordable
Email marketing may be done by any company. This is an important detail, especially for small businesses that don't have a lot of money to spend on advertising. It's always preferable to use as much of your budget as possible, even if you have more money available.
Because this approach does not require a large initial investment, it is simple to keep up in the long run. To discover the highest open rate, you may test content and subject lines at your leisure. You can use emails from videos to anything from attention-grabbing GIFs to clever subjects.
The value of your brand recognition increasing is immeasurable since potential consumers are constantly exposed to your material. Even if people aren't yet ready to make a purchase from you, sending emails at such a low price point will pay off in the long run by establishing and nurturing relationships that they'll treasure.
The Email Database is Yours
What would happen if other advertising platforms started putting more restrictions? As it is, you can't reach people on Facebook like you could previously. Their algorithm was altered, making it more difficult for companies to communicate with their customers.
Because the database is associated with your business, email addresses are different. There's no question about who owns the leads. They're yours because they were amassed by the company. Unless someone unsubscribes, no one can take them away from you.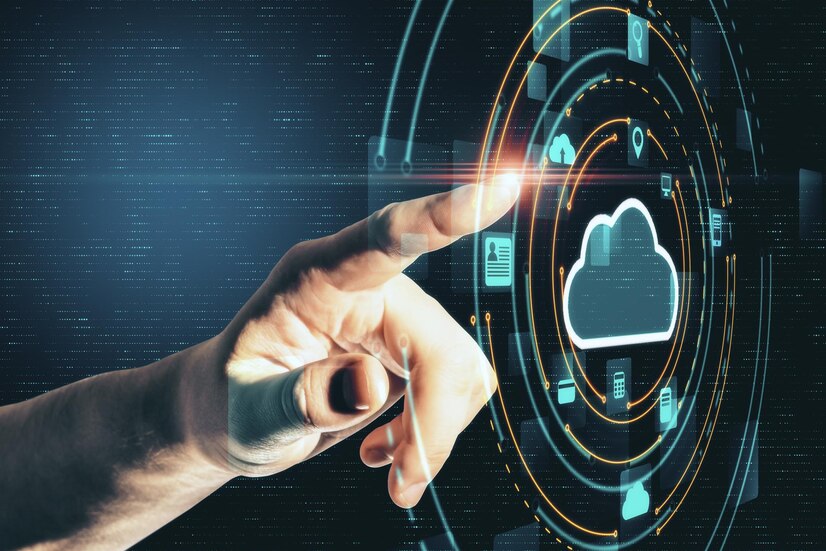 Emails Get Results
According to Campaign Monitor, email marketing results in a return of around $44 for each dollar spent. Even compared with social media efforts, emails continue to be effective. Consider utilising an automated marketing system to achieve the outcomes you desire.You can use the information in this article to improve your results by making adjustments based on strong evidence. Don't be scared to try new strategies or tactics; you may discover that embedded videos are more effective than text-only emails. You'll eventually discover ones that work and others that don't provide the result you're looking for. Whatever the case,
Grow Your Business Through Effective Email Marketing
Make sure your email content is valuable to your readers. You're the only one who knows what's significant to them, so you'll have to create your email marketing campaigns based on their interests. Keep out spamming, so keep an eye on your industry and audience demands.
A powerful email will entice your readers. Start with a well-written subject line and remember to provide instructions for action. Because you've engaged your audience with your emails, more people will click on the call to action on your website, leading to an increase in site traffic.
Even if your marketing budget is modest, set aside some of those resources to send emails. It's not difficult to include email marketing in your marketing plan, and the database you build is entirely yours. You have total control over the tests you perform.