WP SMUSH IS A GREAT IMAGE COMPRESSOR PLUGIN 2019
WP SMUSH is a Great Image Compressor Plugin 2019, they are free plugins which can be used in your wordpress site. And as far as I am using it there is no bug in that plugin which is really good in SEO.
If you want to install it its really simple you just go to the plugin area and add new. Search for WP SMUSH and install it. Once it is done installing then you will going to activate it. Now if it is activated they you can find it in your Media. Where you will see an option that says WP Smush. Now you can smush all your images for free.
Paid version will just let you smush it with one click on all images if you have 200 of them. But if you are using it for free then i believe you can smush 50 images per click.
There is also an option in WP Smush in which you can smush the image if you upload you just need to turn that on.
If you want to fix the Laverage Browser Cache check out this tutorial – FIX LAVERAGE BROWSER CACHE
I encourage you to watch this video explaining everything on WP SMUSH.

There are a lot of WordPress Plugin that can help you in terms of optimizing your images just like EWWW Image Optimizer. Which is having 13,522,382 Active installs.
When you are going to optimize your images then you will have a good signal to Google that your pages will rank more when your competitors is not speeding their websites.
How do I optimize images for WordPress?
There are two types of optimizing your images in WordPress, You can use a plugin and just clicking its settings and your images can be optimized in just seconds or minutes. The other type of optimizing your images is manually. Some plugins don't optimize your images if they are more than 1 megabyte. Therefore you need to do it manually.
You can also manually optimize images by using a free online image compressor which is this IMAGE COMPRESSOR.
You can take the image that you want to compress then drag it in the selected space. Check the image below.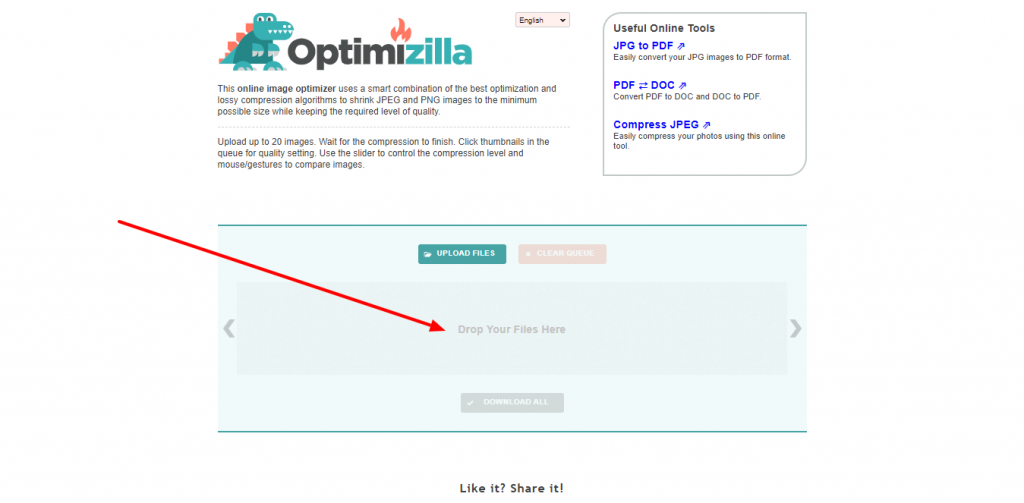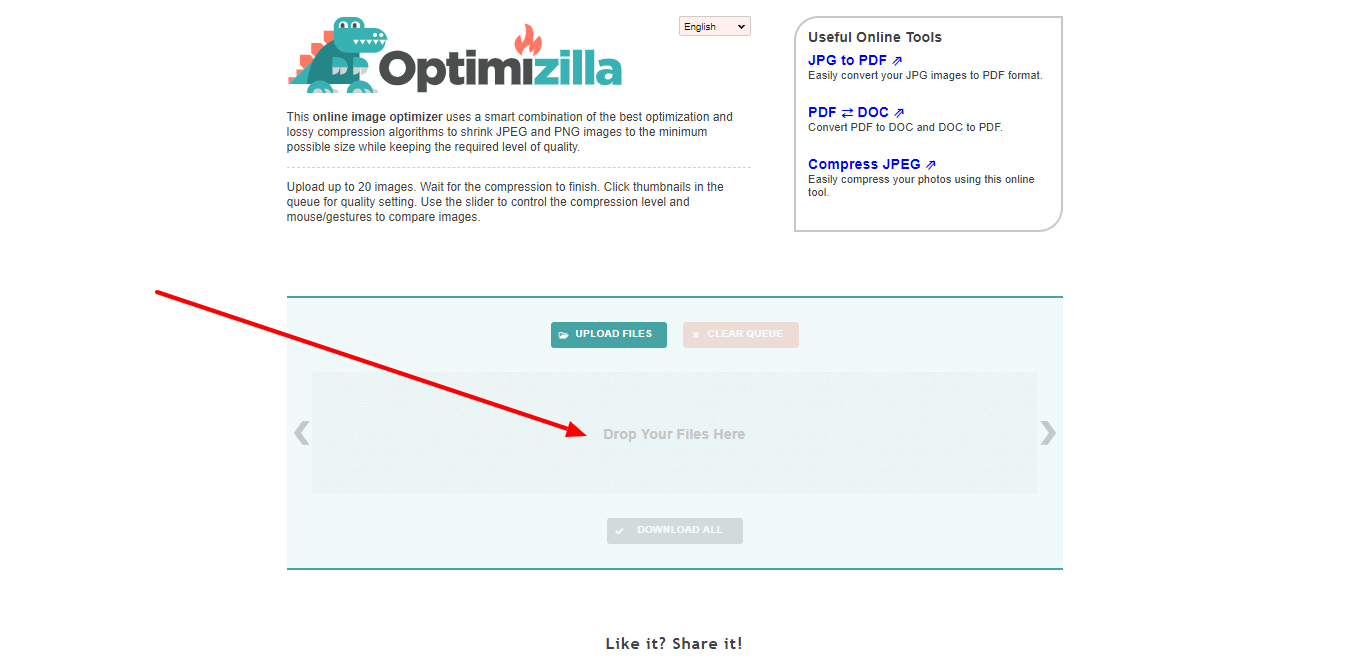 Once you have done that you can download again the compressed image.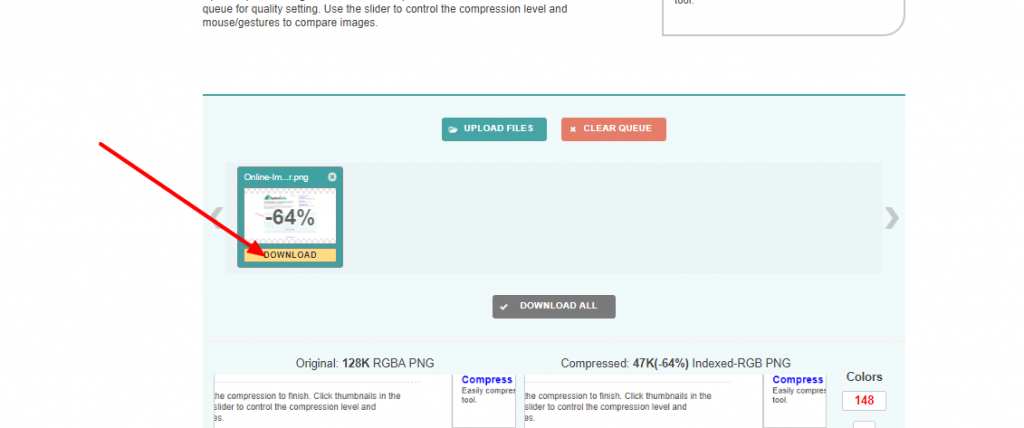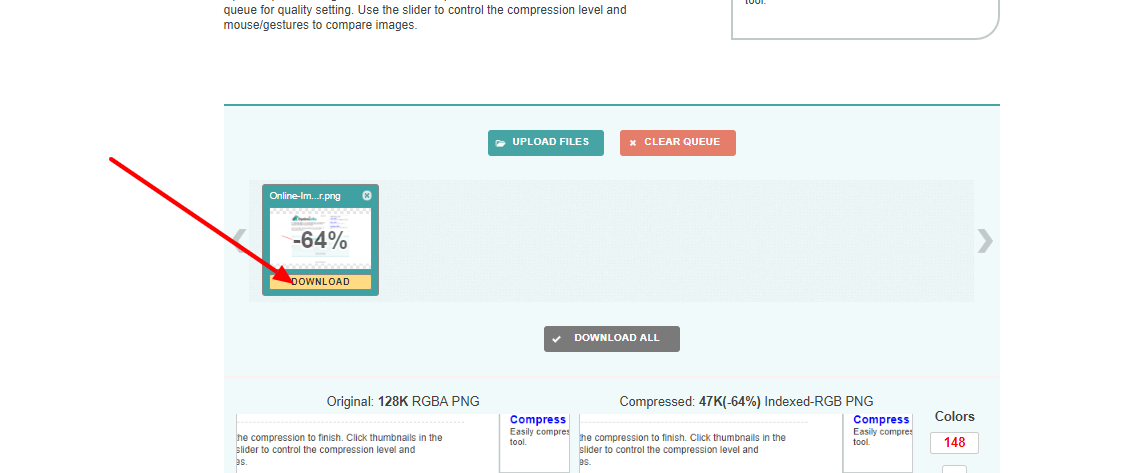 Really easy right? Yes, That's how I optimized my images for speed. Sometimes I forgot. That's why some of the post are having big size of images.
Bonus Tip to Optimize images
Here is my bonus tip, Sometimes when I am speeding up websites. I just downloaded the images in the free speed testing tools like Gtmetrix.
How to do it? Watch this images.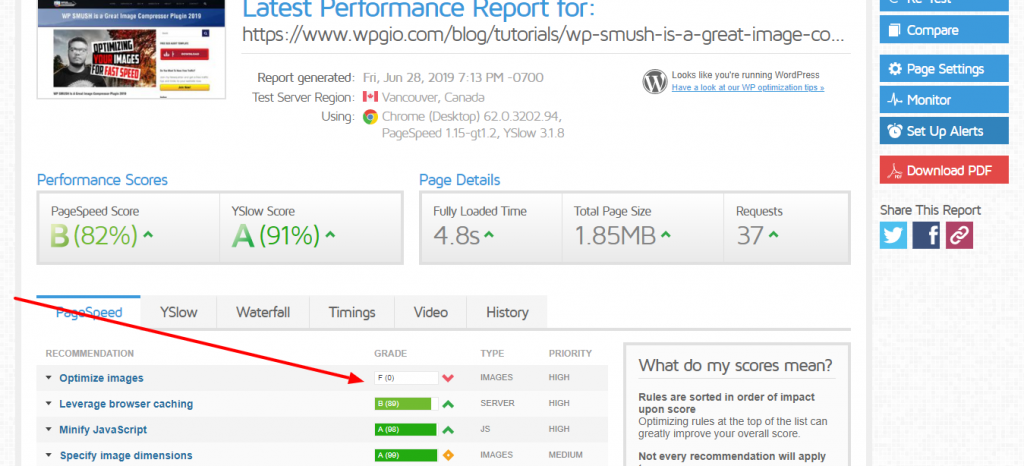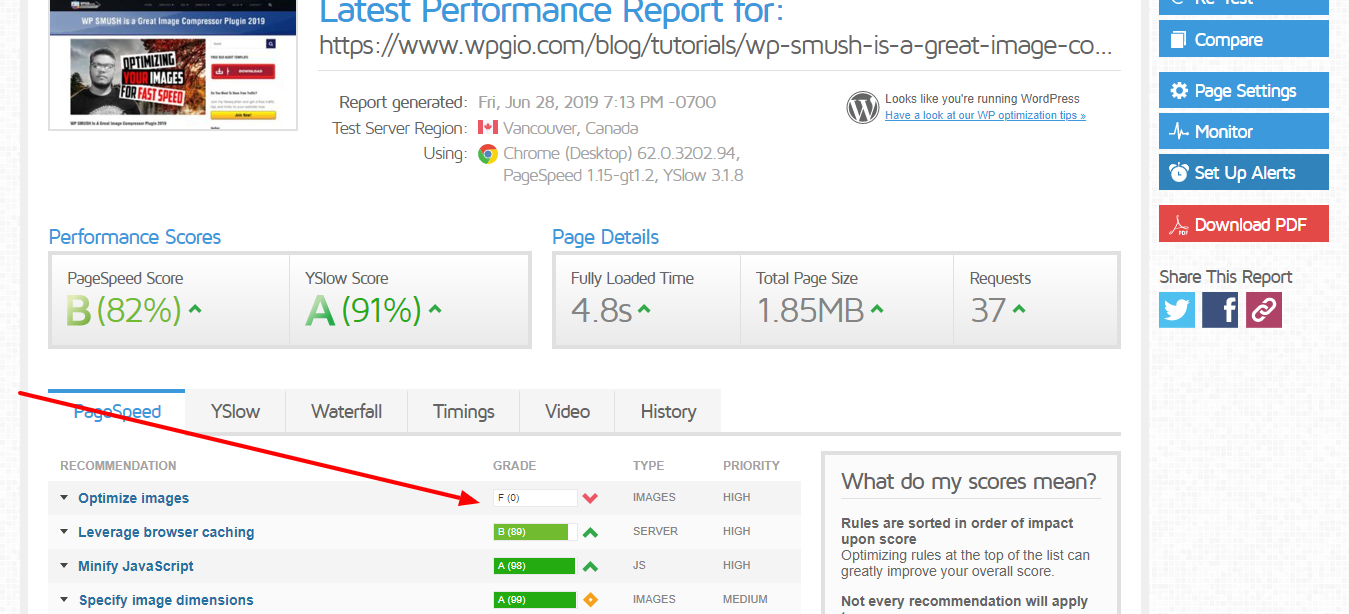 Try to get the url of your website then test it in Gtmetrix. Then you will see Optimize images if you haven't compressed them. Then click the drop down.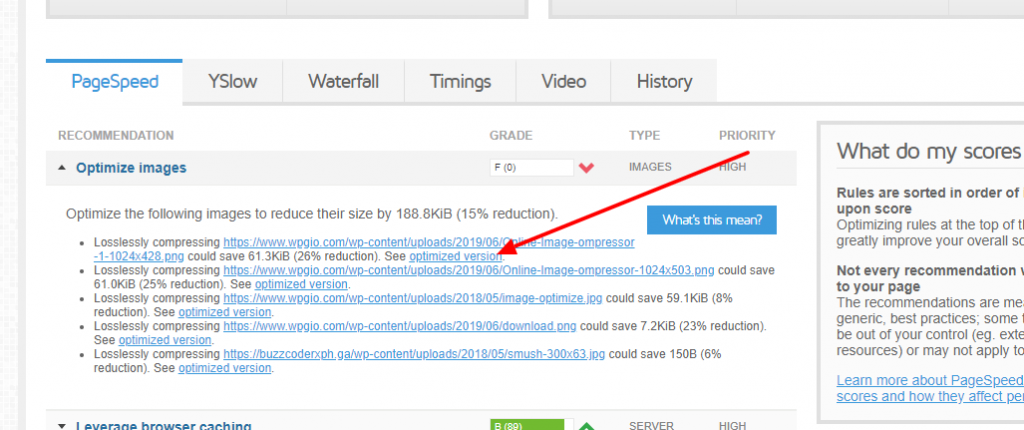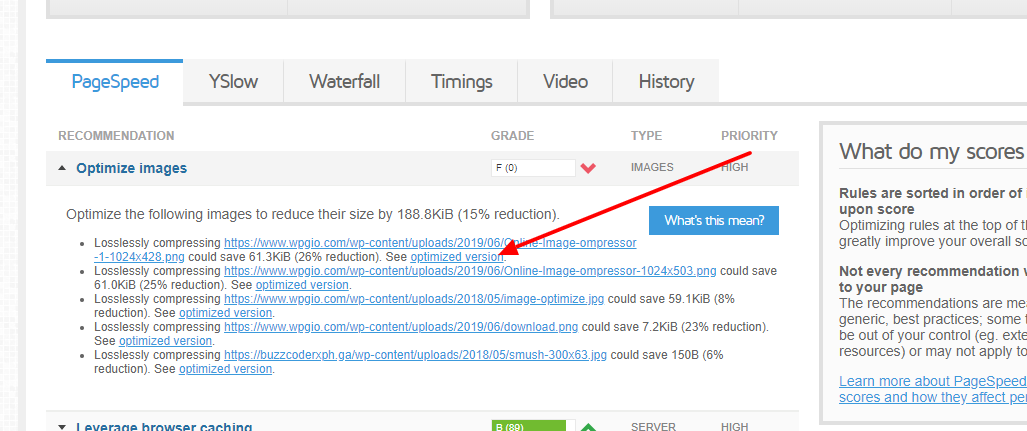 Now you see the images that needs to be optimize. What you will do is click the Optimized Version. And it will redirect you to a new Tab. And then Save the image.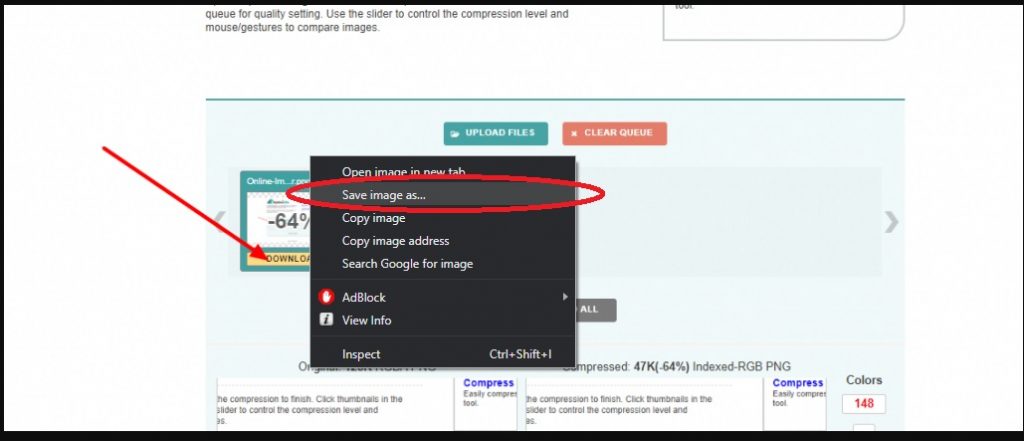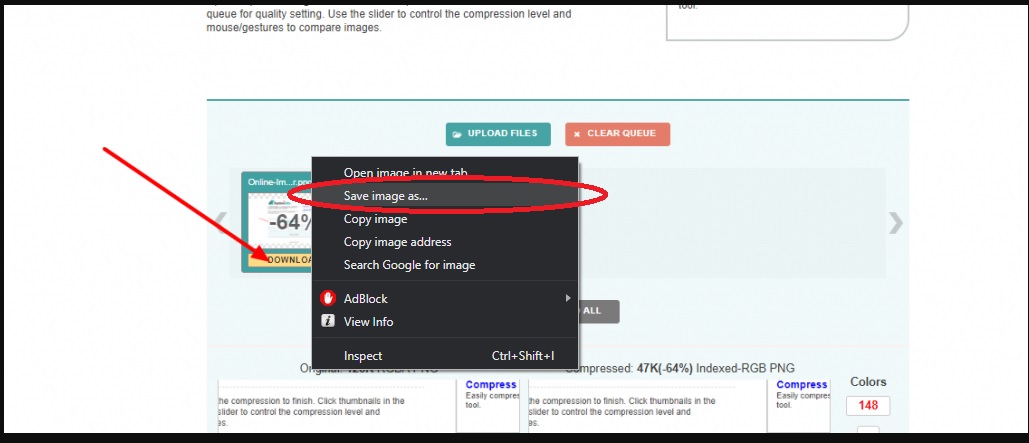 Now you have the optimize image. Upload it in your website and test again. Continue replacing the images with optimized version and then you will have an amazing speed.
Need more speed tips? Check out my article : How to speed your WordPress Website.
Conclusion
It doesn't matter which plugin you use, or which free software you use to optimize your images. As long as you optimize the images. Then you are good to go.
Still Need to Speed your Website but you don't have time? Contact me now so we can discuss about your website speed. I'll do it for the right price.