As your business grows, so does your online reputation. And while you may have a team of people dedicated to managing your company's social media accounts and monitoring what's being said about your brand online, there's always the potential for negative reviews or comments to slip through the cracks. That's why it's important to have a plan in place for how to deal with negative reviews or comments should they arise.
Tips on how to protect your online reputation and make sure that your brand always comes out on top.
–Monitor What's Being Said About Your Brand Online:
The first step to protecting your online reputation is to monitor what's being said about your brand online. There are a number of tools and services that can help you with this, such as Google Alerts, Mention, and Social Mention.
Set up alerts for your brand name, product names, and key executives so that you'll be immediately notified any time someone mentions your company online. This will give you the opportunity to jump in and address any negative reviews or comments before they have a chance to do damage to your reputation.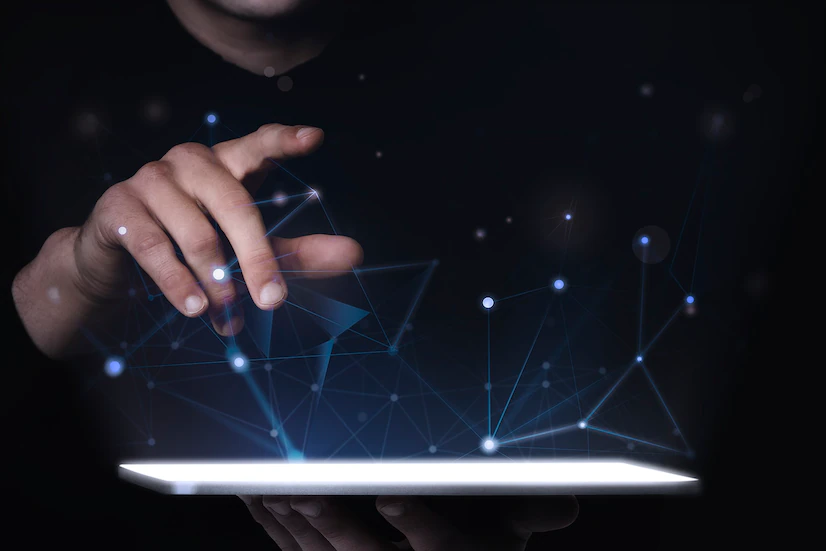 –Respond Quickly and Professionally to Negative Reviews or Comments:
If you do find yourself in the position of having to respond to a negative review or comment, it's important to do so quickly and professionally. The last thing you want to do is ignore the problem or make things worse by responding in a defensive or combative manner.
Instead, take the time to calmly and thoughtfully respond to the review or comment. Address the issue head-on and try to find a resolution that will satisfy both parties.
Most importantly, keep in mind that how you handle negative reviews or comments can say just as much about your brand as the review or comment itself. By responding in a quick and professional manner, you'll be able to turn a potentially damaging situation into a positive one.
–Use Positive Reviews and Testimonials to Your Advantage:
In addition to monitoring and responding to negative reviews or comments, you should also make sure to use positive reviews and testimonials to your advantage. Promote these positive reviews and testimonials on your website and social media accounts to help offset any negative sentiment that might be out there.
You can also use positive reviews and testimonials as social proof when responding to negative reviews or comments. For example, if you receive a negative review on Yelp, you can point to the dozens of other 5-star reviews as evidence that the reviewer is in the minority.
By taking these steps, you can help protect your online reputation and make sure that your brand always comes out on top.
Your reputation will likely influence your first impression of you if you are just getting started networking. A positive or negative reputation may make the difference between whether or not your link-building efforts succeed. If you work in an industry that is regarded to be "dull," you're already at a disadvantage.
Customer Service is Vital
With so many consumer review websites available, you don't want to annoy someone who has already spent money with your firm. When someone performs a search on Google, Yelp, and other listing sites for your company, one of the first results that appears is customer reviews. As a result, if your company is recognized for poor customer service, the world willThis is a low-quality website that ranks highly in search engine results. Sites like these are very well optimised and appear near the top of the search results. Keep in mind that satisfied consumers have a positive reputation, whereas dissatisfied clients have a poor one.
Embrace Social Media
If you think that you do not need social media to be successful, I have some bad news for you: your link building strategy is dependent on it. The only way to improve your internet reputation is through establishing a presence over social media, which can only be done by connecting with people. By publishing content to sites like Twitter, you may interact and The most significant approach to enhance the reputation and image of your organisation is to figure out what your consumers want through social media. There will be no one to criticise you if you stay offline. Yes, this is a negative thing in the sense that there will be no one online to offer an opinion on you. The more you interact, the better off
Learn How to Manage Damage Control
We all make mistakes from time to time, and when we do, it might be costly. You'll need to be ready for emergency situations, such as a poor client experience or something said that was misunderstood. Damage control is where this comes in handy. It's crucial how you react to a public scenario; whether you're forgiven or viciously attacked
Another thing to bear in mind is that you should always have a plan for escaping. It means knowing exactly what you'll say to your audience as well as devising a concept that demonstrates trustworthiness and loyalty. It's not only about the problem at hand when it comes to coming up with how you'll solve it. Before creating any future circumstances.
Write Honest & Quality Content
Many people will believe what you have to say until you can back it up. It's your responsibility as a company to provide proof if what you're talking about turns out to be incorrect.
When it comes to producing content, experience and research are critical. In order to develop a positive connection with your audience, you must create material that is entertaining, educational, and most importantly truthful.
Keep an Ear Out For Feedback
To understand what's being said, you must listen. Many organizations have a propensity to establish an internet presence and then walk away. The job never concludes in the same way that running your own firm does. You should be looking for comments on your company's internet presence on a regular basis.
Too many businesses have walked away from their computers assuming they're doing well and returned to find out that they're one of the most disliked firms in their region. On social media, keep an eye on debates and don't be scared to Google yourself every now and then. This will assist you in determining if damage control is required.
Conclusion
When it comes to developing a successful link-building plan, having a positive online reputation is essential. Before others are willing to link to your material, they need to know that you're well-liked, intelligent, and able to reach an audience. The beneficial news about your company will spread quickly enough if you develop a solid internet presence through social media, create engaging content, and respond to client comments in a professional manner..