As the world of advertising has changed, so too has the landscape of Long Island businesses. In order to stay ahead of the competition, it's more important than ever to have a solid strategy for online marketing – and that includes pay-per-click (PPC) advertising.
PPC is a form of advertising that allows businesses to bid on keywords that potential customers are searching for. When someone searches for one of the keywords that a business has bid on, their ad will appear in the search results. The business only pays when someone clicks on their ad.
PPC is an effective way to reach potential customers who are actively searching for products or services that your business offers. It's also a flexible and scalable way to control your advertising spending. You can set your own budget and adjust your bids as needed.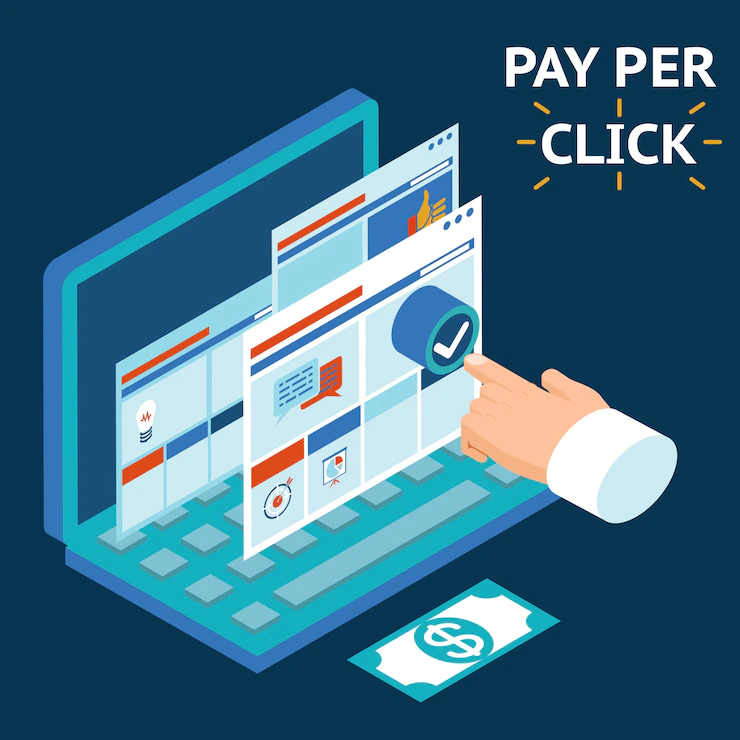 PPC is an essential part of any comprehensive digital marketing strategy. If you're not using PPC, you're missing out on a valuable opportunity to reach potential customers. Don't let your competition get ahead – start using PPC today.
There are a few things to keep in mind when using PPC:-Your ads should be relevant to the keywords you're bidding on. If your ad is not relevant, people are less likely to click on it.-Your ads should be well-written and attention-grabbing. Remember, you only have a few seconds to make an impression.-Your landing page should be relevant to the keywords you're bidding on and the ad that people clicked on. If your landing page is not relevant, people will bounce off of it and you'll waste your money.
PPC is a powerful tool that every Long Island business should be using. If you're not using PPC, you're missing out on a valuable opportunity to reach potential customers. Don't let your competition get ahead – start using PPC today.
Digital vs. Print Advertising
In the days of Mad Men, ad companies sold ads based on impression count. This simply refers to the number of individuals who view an ad, whether it's the number of vehicles that pass by a billboard each day or the number of average readers a magazine has. Because digital marketing may now show actual user reactions, this has become obsolete.
Things began to change in the advertising world when people recognized the significant potential of measuring conversions. When you bought a billboard on the Long Island Expressway, you'd be told how many automobiles passed that particular stretch of the LIE on any particular day during the days of advertising before social media.
The inability to evaluate billboard outcomes is the most significant problem with conventional marketing techniques such as billboards. You're flying blind when it comes to billboards. You hope that people will notice your company and contact you. But there are a lot of " hoops" to jump through. They need to recall the phone number.
They must be driving past your billboard at the precise moment in their life when they require your goods or services. For instance, if I'm a divorce attorney in Baldwin, I need to be on the road and going through a particularly excruciating period in my life. Then, after getting home, I need to remember your phone number (which I drove by
Leveraging Conversion Data
All of this knowledge allows you to get a clear picture of "dollars out vs. dollars in." In short, you know exactly what you're paying for and where that money is best spent. This enables earlier pivots in the campaign, allowing you to redirect your funds towards areas that are most effective at generating income. Data like this allows when it comes to print media, if you have three 'functioning' advertisements, it's impossible to determine which one is producing the most results. This study can help you optimize your marketing more effectively and profit more.
Even more so, it shows you where you're losing the prospect. If your audience is clicking on your advertisements but not filling out the contact form, you may figure out what's wrong with the landing page. Perhaps a different picture, alternative ad language, or a different page format can encourage greater purchases. If users don't react to an advertisement, it's possible that they didn't recognize the call to action or didn't understand what the ad was actually selling.
The advantage of all of this taking place in the digital realm is that you, as the company owner, may observe what type of messaging has an impact on your consumers. You have the ability to try many images or advertising messages in real-time and assess how they perform after the fact.
How KPIs Can Determine Success
The KPIs, or key performance indicators, are used to evaluate the effectiveness of its results. The most often discussed KPI in PPC campaigns is undoubtedly ROI, which stands for "Return On Investment." It's also a good buzzword because it makes sense. Isn't it true that the whole point of marketing is to increase your ROI? Unfortunately, many firms oversimplify or don't fully comprehend the business owner's pipeline. There's no way for them to compute a precise return on your investment without knowing how expensive your overhead, supplies, and other factors are.
Many advertisers believe that they may get a better ROI by using an agency. When agencies calculate their ROI, it's usually in terms of their ROAS or "Return On Ad Spend." The term "EROS" is more down to earth and transparent method of calculating the outcomes of your PPC agency. We're talking about what the agency.
The Human Memory Is Fallible
Customers will sometimes tell you how they discovered your firm, but the human mind makes errors. In almost every courtroom drama in which a witness is asked if he or she remembers anything, it's typically not completely correct – because our memories aren't flawless. Our minds are not automatic machines.
In this post, we'll look at why working memory recall is so difficult. Working memory is where we store information as it relates to what we're currently thinking about. According to one study, constantly recalling information from working memory produces longer delays and an incorrect recall as time goes on. It has been demonstrated that buyers cannot usually remember how they came across. It's possible that other contributing factors are being forgotten, and underutilised the next time around.
Consumers may recall a specific line of advertising copy, but the one they click on might be significantly different from what they tell in a survey or informal conversation with the business owner. It's also possible that your customers have seen your advertisements numerous times, with minor variations. When you figure out which one ultimately sealed the deal—conversion tracking and related technologies—you can double down on what's working to get the most out of your advertising dollars. This is when PPC's strengths really come into play.
Final Thoughts on PPC
Traditional advertising, on the other hand, has its uses; nevertheless, digital advertising is where businesses should concentrate their ad spending. Every business we've worked with has seen PPC be beneficial. We take this approach because not only can every activity be monitored, but we also have the ability to create and measure KPIs that may define your ultimate success. When you're looking at what paysite results drive consumers, you may use this information to help you focus on all of your other goals. If we know a certain phrase is driving revenue, we can include it in blog articles, email marketing campaigns, and sales scripts.