PlaySpot App Review – Legit or Scam? 2022
If you are avid in looking for an application that lets you earn real money, you have probably heard of PlaySpot, one of the hottest earning applications in Google Play. However, as a skeptic person, one may ask, is playSpot legit?
If you are eager to know if you can really earn some bucks through this application, we will give you another review today that will keep you earning through legit paying apps and warn you on keeping an eye to scam applications!
Disclosure: Some articles on this website contain affiliate/sponsored links. Read More about our Affiliate Disclosure.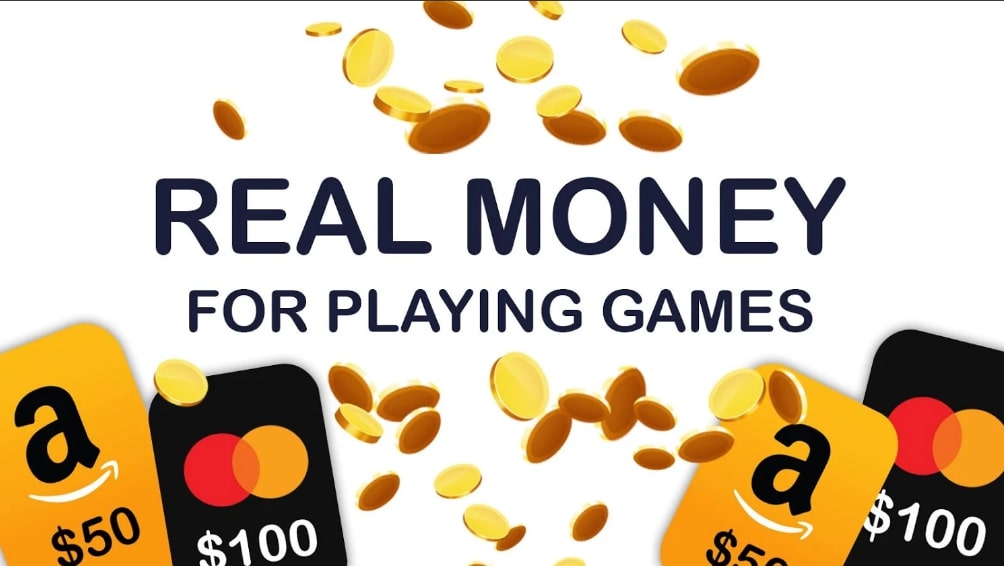 What is PlaySpot App?
Currently, PlaySpot is one of the most popular applications that offer you cash in exchange for playing games. On the app site advertisement, they claim to be the #1 Reward app where you can earn your money by downloading games affiliated on the app itself.
The more games that you play, the more coins that you earn, which can be exchanged into money, gift cards, vouchers, etc., depending on your location.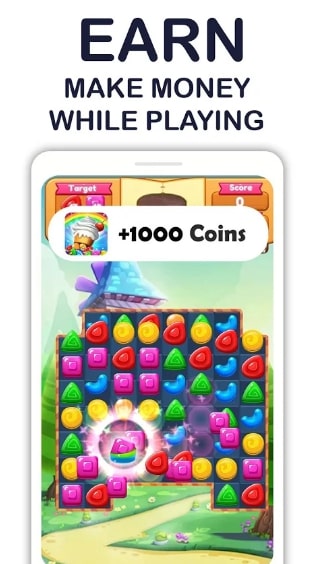 Is PlaySpot legit or a scam?
Good news! PlaySpot is legit! However, be wary that though the rating of this app is high enough, which is currently 4.3/5, there are cons and pros in using this app, which you will understand as you continue reading this review.
How Does PlaySpot Works?
You can first download the application on your mobile or android phone through Google Play Store. However, it is unfortunate that this app is not available yet in some countries, including the Philippines. Also, it is not available for IOS users.
Upon downloading the app, you can now register and sign in to start earning. If you are from the US, UK, or other countries where the app is accessible, you can join to get a bonus and earn another bonus point after your registration.
Finally, you can earn some money, depending on your efforts and time!
How Can I Earn Through PlaySpot?
PlaySpot is an app that lets you play your favorite games or let you discover a new application that can kill some of your time while at home. The app shares you a list of games that you can download (for FREE!), and you get paid for playing the games
In particular, every game that you will be downloading and playing will give you some coins, depending on your skills. The higher your level and the higher your score is, the more coins you earn!
You may be wondering about the coins that you have right now. The question is what to do with these coins that you earned? Well, the coins that you earned can redeem by exchanging it to PayPal, Amazon, Google Play gifts, or you can transfer it on your own bank accounts.
There are also some instances where you can possibly earn by watching video ads or completing offers listed on the PlaySpot app.
How much Money Can You Earn with PlaySpot App?
As mentioned a while ago, the money that you earn depends on your efforts and skills. Upon joining, the app automatically gives you $5 as a welcome gift, that you can immediately check on your earning account. After signing-up, there is an additional $.20 as a bonus, which will make you earn $5.20 without doing anything.
As you choose the first game that you will be playing, a user can earn approximately $2 for 30 minutes of playing. Easy as it seems, but after half an hour, the rate drops drastically, which is why you should switch to another game to earn higher coins.
1,000 coins are equivalent to $1.
How Can I Cash Out My Earnings from PlaySpot?
To cash out, you will be needing 20,000 coins or $20. Compared to other legit-paying apps, PlaySpot offers a higher payment threshold, given that you get to download it and play the game for free.
However, it is quite understandable, as while you play, you may encounter some unnecessary ads in video format that will stop you from playing for a short period. This ad actually lets the site earn money.
What are The Cons and Pros of the PlaySpot App?
Though several testimonies on the Google App review says PlaySpot is legit, there are actually Cons and Pros on using this application.
Pros
The games are exciting and fun! If you are not game enthusiasts, you may develop your love for games as the list that PlaySpot offers are actually engaging and will undoubtedly be perfect for killing some of your time, not to mention that you are also earning while enjoying!
The bonus upon joining and registering is interesting enough to keep you on using the application. Upon the whole sign-in process, you get a total of $5.20, which only leaves you less $15 to complete the $20 for your first cash out.
The application being free is already promising enough!
PlaySpot is available to various countries, giving other countries aside from the US and UK a new way to earn some money.
While other earning-app only lets you encash your money through limited options, PlaySpot is generous to give you various choices to get your money, may it be through PayPal, Amazon gift cards, vouchers, and even let you do a bank transfer.
Cons
On their Google Play Store review, there are also negative reviews. Here is a summary of the complaints most people are commenting about.
While playing games, the rate or coins that you earn overtime constantly decreases until you can't earn anything from the same game.
It took a long time to earn points and cash out. As we said, you can only cash out after earning 20,000 points, but gaining that amount is not easy and requires you a lot of time.
There are also various technical errors that are happening when you try to cash out. According to one user, she claimed her first cash out of $20l; however, on her second try, she kept on receiving notice that 'something went wrong.'
There are way too many ads.
In some cases, other users also have missing points after logging back, while others don't receive any credits for the games that they are playing.
The offers are not updated constantly. If you are done playing the games, you should wait for some time for an updated list that will make you earn coins.
PlaySpot is not available in some countries and for IOS users.
Conclusion
Now, you'll ask again, "is playspot legit?"
The app is definitely NOT a scam as several users actually got paid; however, if you are serious about earning some money, this is truthfully a waste of time for you. It may require you 20,000 game levels before earning $20.
However, if you are considering a side hustle that pays a promising amount, then it won't hurt if you try this app.
Thank you for checking out our Playspot App Review. Hope you can decide already if you are going to use it or not.

Let me know in the comment section if you have used it. Or how does it works for you.
Check also this awesome application that will give you extra income