Lucky Money App Review – Lucky Money is an Android Application that promises to pay you in exchange for your efforts to scratch and play inside the application.
Hi Guys, Welcome to our blog. It is another android application review for extra income. Our target is to know if this app is worth your time and efforts to play with.
There are a lot like this application which is available in playstore. But we need to make sure if they really pays. Lets dive right in to the review and let's check it out.
Be sure to watch the video review.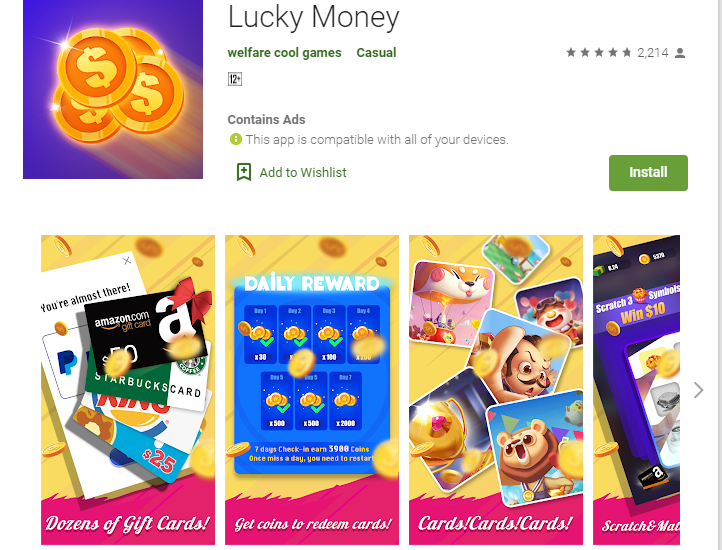 Disclosure: Some articles on this website contain affiliate/sponsored links. Read More about our Affiliate Disclosure.
You can download here: https://play.google.com/store/apps/details?id=com.lucky.scratch.money&hl=en
What is Lucky Money App
Lucky Money App is an android application that pays you 100 dollars if you will scratch their cards as many as you can luckily win big amount of prices.
They also have daily rewards that you can enjoy checking in or claiming every day.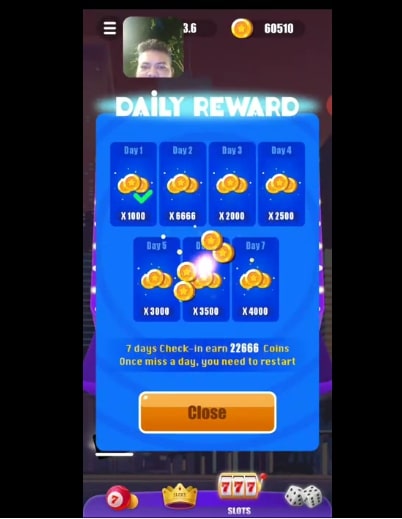 Check out Day 7 on the image above. Have you calculated already like it's just 4000 coins but you still needs a million of it to withdraw an amazon Giftcard. Not worth your time. LOL
They have 4.8-star reviews in the play store and that is around 2,200 people. That is really amazing knowing these reviews are true and not fake. Because if we will base only on the reviews then we can conclude directly that it is legit.
But our process in reviewing application is not like that. We will use the application and provide our own opinion if it is legit or not. Other than that we also search in the web if someone already receive their $100 price going to Paypal.
How to play
Pick 1 Card, Scratch it.
Match 3 same Symbol, Win the BIG Rewards!
Match 1 Coin Symbol,win a few Coins.
Match 1 dollar Symbol, win a few Dollars.
Collect Coins to Redeem Gift Card.
Highlighted Features:
Funny scratch games help you have a good time and get the rewards casually
Try your luck and get lots of extra rewards
Check your saving pot every day and fill it up with coins
Add your coins and redeem Amazon gift cards

Does Lucky Money App have referral bonus?
They don't have any referral bonus. All I can see are this options which is Daily reward, Redeem your coins, Cashout your money or coins, Contact them, help button and Settings.
Check out at the top left corner of the image bellow. That is so cheap thing to do right? WHen you can see an ID but not your account. An ID with a corresponding number. It's like an application which is undeveloped or no budget.
I admired the design of the application. The over all games and prices that kind of stuff. But when it comes to accounts and ID they failed.
We don't know actually if they will still change this in the future and probably it going to look nice.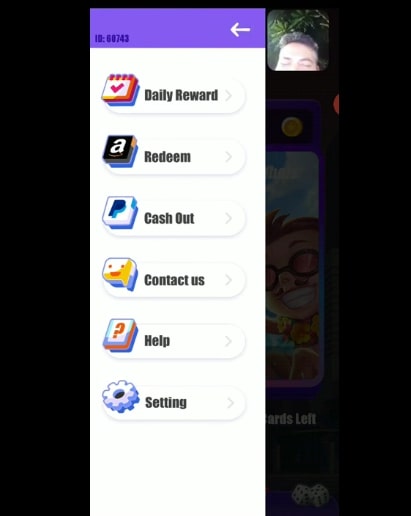 Where to withdraw the money?
If they allow withdrawing money going to Paypal then it's good. So we check it out and found out that the minimum amount to withdraw the money is $100.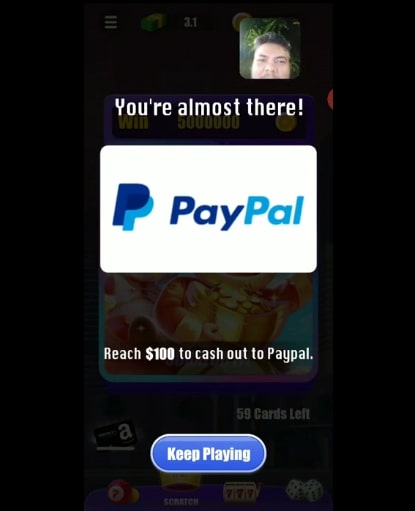 And yes, You can withdraw it going to your Paypal account. You can check the image above.
Most of this apps like this are always promising us to let us withdraw as low as $5 or $100 but then if we will reach $99 suddently it is hard to make it.
Let me know in the comment section below if you have the same experience that I have.
Lucky Money APp Review in Playstore
In here I will show you the reviews they have in playstore. Let's try to check if they have good reviews or fake once.
So, As you can see. This reviews have been asked to the users before they figure out how long will it take to reach that $100 minimum balance.
From this point. I will let you judge this application. Please share your verdict at the comment section below.
Lucky Money App Review CONCLUSION
So we finally arive at the last section of our blog. And this is the part where I will obviously say that I will not suggest this kind of application on to fully enjoy all the effort and hard work.
I will still look for Proof of Payment out there if there is someone already have withdrawn using this app. I will still update this guys. Let me know in the comment section if you have already withdrawn your money or you are about to install this app.
Thank you so much for checking out our Lucky Money APp Review.
For now it is 20% Legit.
Rating will be 1 star for now hehe.

Check out my other reviews for extra income here: