Manual Link Building Services
Dive deep into understanding why manual link-building services are more effective than ever and why businesses are returning to this age-old technique for sustainable SEO success.
Introduction to Link Building
In the ever-evolving world of SEO, link-building has always been a pillar of strength. From its inception, the importance of creating backlinks has never waned. However, how we approach link building has dramatically changed.
Evolution of Link Building
Link building began as a numbers game, with sites aiming to get as many links as possible. But as search engines became smarter, the focus shifted to the quality of links.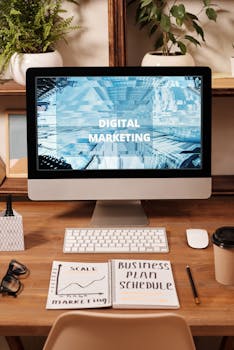 Importance in the SEO World
Links act as votes of confidence for your website. A quality link from a trusted site can significantly boost your rankings and, consequently, organic traffic.
Why Manual Link Building Services Are More Effective Than Ever
Gone are the days of automated spammy links. Manual link building stands out for its authenticity and relevance.
Old Practices vs. New Strategies
While some might reminisce about the simpler times of placing links everywhere, Google's algorithms now demand relevance, quality, and authenticity.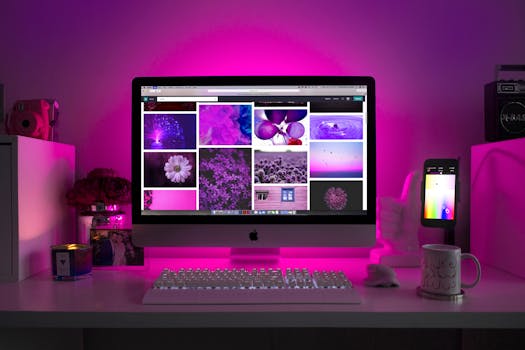 Quality Over Quantity
A handful of high-quality, relevant backlinks can now outperform thousands of low-quality ones. Manual link building ensures each link is a valuable asset.
The Human Touch: Personalization and Relevance
Humans can gauge the relevancy of a website or article much better than any tool. Manual link building provides that human touch, ensuring links are not just placed, but thoughtfully integrated.
The Rise and Fall of Automated Link Building
Understanding Black Hat SEO
Black Hat SEO tactics, like automated link building, can offer quick results, but they often lead to penalties and lasting damage to a brand's online reputation.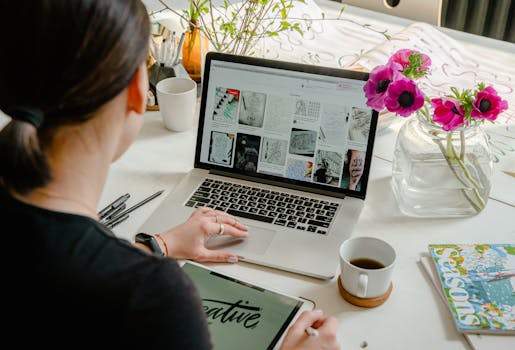 Pitfalls of Automated Tools
Automated tools can't assess the quality or relevance of a site. They often lead to links from irrelevant or low-quality sources.
The Art of Manual Link Building
Relationship Building
One of the biggest advantages of manual link building is the opportunity to build relationships. Outreach to webmasters or bloggers can lead to lasting collaborations.
Guest Blogging & Content Creation
Guest blogging remains an effective way to build quality backlinks and reach new audiences. It's a win-win for both parties involved.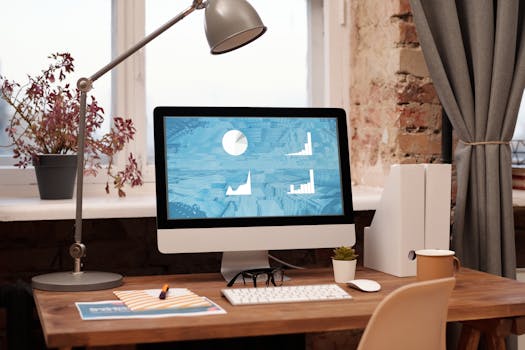 Skyscraper Technique
Creating top-notch content and reaching out to relevant sites for backlinks is the crux of the Skyscraper Technique, proving manual efforts still reign supreme.
Benefits of Manual Link Building
Higher Quality Backlinks
Manual efforts ensure links come from trusted, authoritative sources.
Long-Term SEO Benefits
Quality links offer lasting benefits, boosting organic rankings and driving consistent traffic.
Trust and Credibility
Manual link building builds trust and credibility for a website, essential factors for long-term success.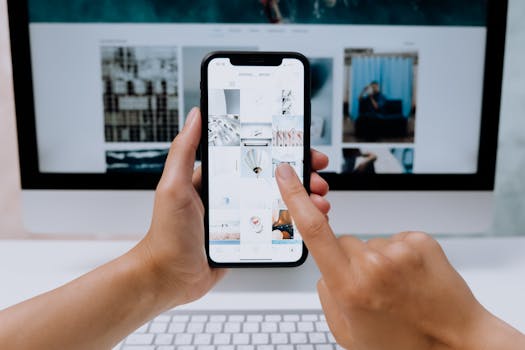 Challenges Faced in Manual Link Building
Time-Consuming Process
Manual link building is labor-intensive, requiring dedicated time and effort.
Requires Expertise and Patience
The process demands expertise to identify potential link sources and patience for outreach and follow-ups.
How to Choose the Right Manual Link Building Service
Experience Matters
A proven track record speaks volumes. Always opt for experienced professionals.
Check Previous Work & Reviews
Before settling, review their previous work and client testimonials.
Future of Link Building
AI in Link Building: Boon or Bane?
As AI advances, can it ever replace the human touch in manual link building?
Sustainable Practices for the Future
Adapting to sustainable link-building practices ensures long-term SEO success without fearing penalties.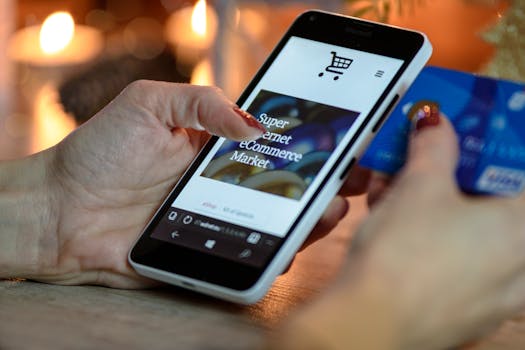 Another benefit of using manual link building services is that they can help you build relationships with other websites. Automated services typically do not take the time to develop relationships with other websites. However, developing relationships with other websites is essential for long-term success.
If you're looking for a more effective way to build links, then look no further than manual link building services! These services can help you build high-quality links and develop relationships with other websites – two things that are essential for any successful SEO campaign.
The bottom line is that manual link building services are more effective than ever and should be a part of any good SEO strategy! If you're not sure where to start, then contact a reputable SEO company today.
Why settle for an automated link building service when you could have the real thing? Manual link building services offer so many benefits that make them worth every penny. If your goal is to have a successful SEO campaign, then don't overlook the importance of manual link building!
Overview of Manual Link Building;
Make Your Content worth Linking:
Link building is a two-way street. You may insert links in your material 24 hours a day, but if no one links to your page, what's the use? The first stage in manual link creation is to make sure that all of your writing is of superior quality. A link building service provider will focus on improving content readability in order to attract possible links. The more people who connect your material to theirs, the higher your page authority will be.
The prospect of backlinking your material to gain online exposure is appealing, but it's important to remember that search engines look for patterns in the links that are being formed. When popular and powerful websites begin to link to your content, search engines notice this and gradually push you higher up on the results page. The goal of any manual link-building service business you partner with will be to develop content worth linking to. The only thing more essential than discovering relevant websites to link connect to is having those sites discover you first.
Proactivity Wins the Day:
It's true that good things come to those who wait, but better things come to those who seek them out. That is the slogan of manual link building, and it's something service providers adhere to. While high-quality content is important in obtaining links, you'll also want to look for them yourself. That means conducting extensive research and finding connections that are both useful and relevant to your material.
Manual link building, in and of itself, is never easy. To acquire useful connections, you'll have to dig. It's virtually certain that your hard work will pay off in the form of a strong link-building plan and a better ranking in the search results at the end.
Content Marketing is not Replacing Link Building:
The foundation of content marketing is SEO. That being said, there's no question that content marketing supplants link building. In reality, while content marketing may help to boost links, the actual cure is still manual research and decision-making. Content marketing and link building are two distinct things that work in tandem. The most important thing to remember when attempting to improve your SEO score is that you should concentrate on both at the same time.
The only way to achieve real success is to apply the same degree of attention and care to both tactics. You'll most certainly see benefits in terms of your search ranking if you prioritize link development as well as content marketing.
Manual Link Building Means Manual Interaction:
Manual link building, rather than buying random links, entails creating genuine connections. When you seek out and link to a website or connect with you, you're developing an internet connection. If they are to survive and flourish, they must be nurtured and cared for in the same way as any other connection. Link building is all about researching, promoting, persuading, and displaying relevance. It is one thing to obtain a link but maintaining it will require various levels of effort and imagination.
Artificial links don't earn Links on Google. Instead, they want to see natural and relevant connections. This is only possible if you put in the time and effort to locate links that are relevant to you. The hard way may be the best method at times, but the end result (an improved search ranking) is always worth it.
Top Ten Manual Link Building Tips;
Research Your Competitors:
Millions of search results indicate millions of rivals that you must outpace in order to achieve the top spot. The greatest approach to build links effectively is to look at what kinds of links your competitors use. A little study may go a long way towards locating relevant links for your material. When it comes time for you to start developing your own, the more you analyze your rivals' link performance, the better off you'll be.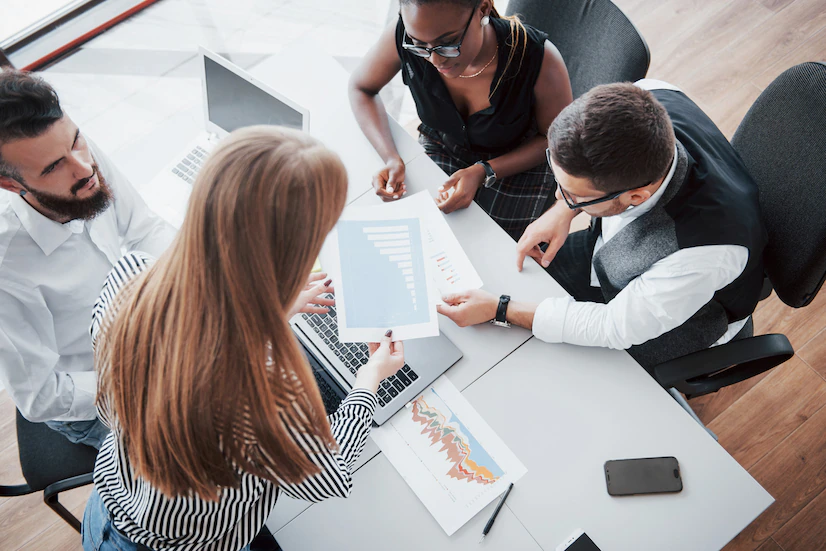 Increase Your Content Visibility:
If people can't find your material, it's extremely difficult for them to link to it. This is where your promotional talents will come in handy. Social media is an excellent platform for sharing information. It's also crucial to consider the sort of content that gets clicks from visitors.
Large paragraphs and complicated subjects tend to repel people. To entice visitors to read your material, try marketing it as lists with intriguing themes and titles.
Begin Blogging:
The most effective strategy to generate content that will attract links is to start a blog. Blogging is an excellent method to include any previously discovered links, as well as an effective SEO technique. Links appreciate websites with an entertaining blog section since it provides them something to link to every day.
Utilize Images to Their Full Potential:
Many individuals overlook the potential of images, especially when it comes to manual link creation. Users are unaware that photos can be utilized to connect to other websites and material. Saving original photos in your content might result in them being used by others while attributing you as a source. If you like using pictures in your writing, make a note of them so they're easier to find in a media gallery.
Start Guest Blogging:
Creating content for your blog is a useful way to attract high-quality links, but writing for others is also effective. Guest blogging entails creating material for another person's blog and publishing it on your own. You may add your links into the content after you've been given permission by the blog's manager. We don't know how Google feels about this type of link building at the moment, but it's important to take advantage of this chance while you can.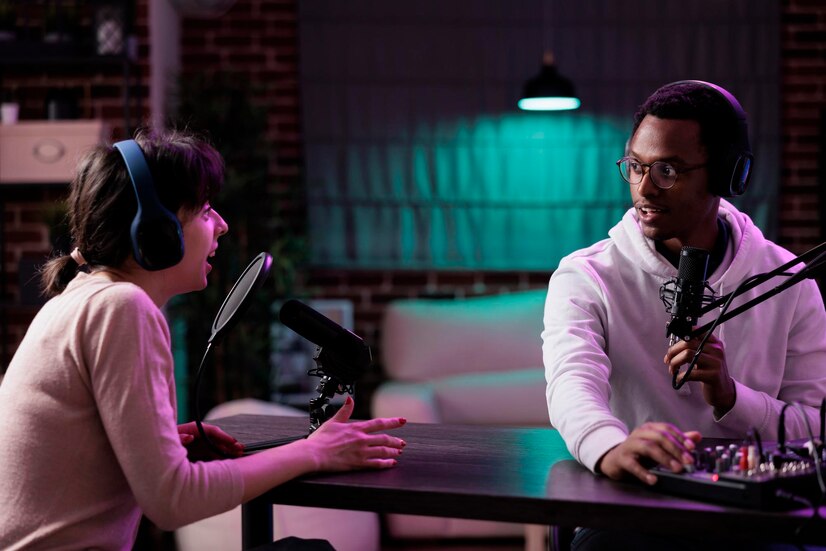 Create an Infographic:
Infographics, in their simplest form, are the graphic version of articles. Infographics are a unique method to express data using visual designs. For a low price, you may post and publish your infographics on sites that offer this service. The more interesting and creative your infraphics are, the more likely people will connect them to their own material.
Make Your Content Easy to Link to:
There's nothing more annoying than wanting to reference you but being unable to do so. Make your material linkable by creating shorten HTML code for visitors to copy and paste into their website. Not everyone is familiar with link building, so making it as painless as possible is critical for drawing in potential consumers.
Establish Relationships:
It should go without saying that manual link building is all about developing connections. While it is feasible to sit back and wait for someone to discover your material, being proactive is the only way to succeed. Network with people in your field and ask if they wouldn't mind including a reference to your work. Also, see whether anyone would be willing to return the favor by connecting with you. In terms of link development, creating connections can go a long way.
Create Lists:
Endless paragraphs may scare away some people, but informative material is fantastic. Making lists allows you to deliver the same amount of information while making it more readable. People adore scrolling through lists and are more likely to link to you and share your stuff with their friends.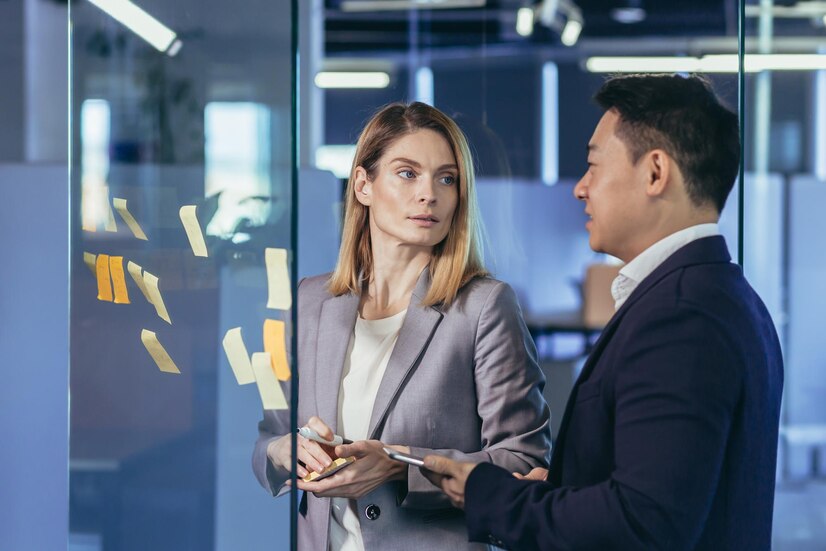 Be a Guide & Resource:
We live in an age of information, therefore it's critical that your material is informative. Attracting visitors to your site is one of the most basic methods to boost awareness. You add value to your brand by demonstrating that you are someone others can learn from. When people realize you're a credible source of knowledge, they'll be hesitant to link to anything else.
FAQs – Manual Link Building Services
How often should I review my backlink profile? Regular reviews, preferably monthly, are ideal to monitor and maintain a healthy backlink profile.
Can I combine manual and automated link building? Yes, but always prioritize quality and relevance over quantity.
How do penalties for bad backlinks affect my site? Penalties can drastically drop rankings, organic traffic, and potentially lead to de-indexing.
Are link-building services worth the investment? For sustainable SEO growth, investing in quality link-building services is often necessary.
Is content still king in link building? Absolutely. Quality content attracts quality backlinks.
How do search engines view paid links? Paid links, if not disclosed, can lead to penalties. It's essential to ensure they have a "nofollow" attribute.
Conclusion – Manual Link Building Services
In the world of SEO, while trends come and go, the essence remains the same: provide value. Manual link building does just that, offering lasting benefits, building trust, and ensuring consistent growth. As we embrace the future, the human touch in manual link building services stands out as more effective than ever.